Beacon Partners adds to South End portfolio with purchase of two buildings
October 12, 2015
By Will Boye | Senior Staff Writer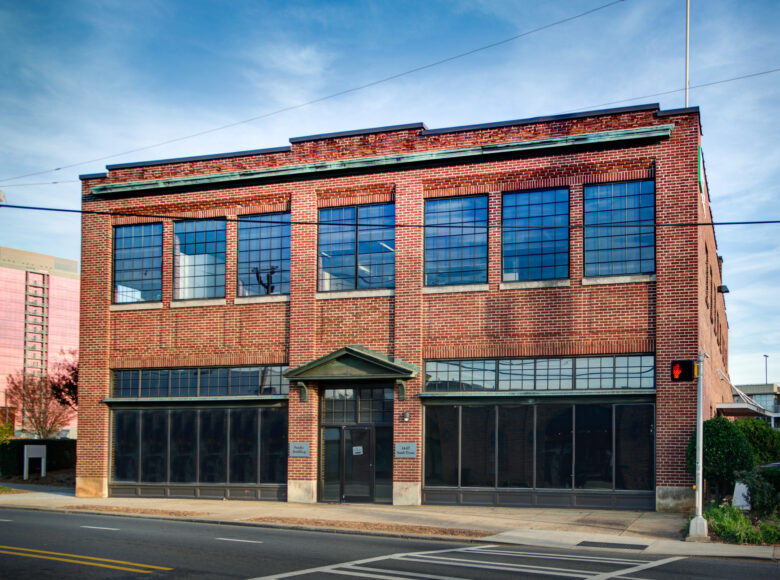 Beacon Partners is upping its bet on the South End neighborhood.
Last week, the Charlotte real estate firm purchased the Park Avenue building for $21.7 million and the Fowler building on South Tryon Street for $3.45 million.
The Park Avenue building is located at the intersection of South Boulevard and Park Avenue and consists of 92,000 square feet of office and retail space. Its tenants include Beasley Broadcast Group Inc., Carrabba's Italian Grill and Aveda Institute.
The Fowler building, located at the intersection of Tryon Street and Camden Road, totals 18,000 square feet of office space.
Beacon acquired the Southborough building in South End two years ago and is constructing 1616 Center, a 75,000-square-foot office building with ground-floor retail at the corner of Camden Drive and West Kingston Avenue, next to Price's Chicken Coop. The firm recently purchased a 3.38-acre site near the Fowler building that could ultimately be redeveloped as a mixed-use project.
Charlie Swanson, director of office leasing at Beacon, says the firm likes having a variety of office buildings in the neighborhood to offer to tenants, from the new construction at 1616 Center to an older property such as Fowler, which was built in 1928.
"With so much millennial energy in the neighborhood and so many people now living there, it just makes sense for people to want to work right by where they live," he says. "We just love the neighborhood, and we're excited to bring many options to the office user to consider."
The South End neighborhood, which has been transformed by a wave of apartment construction along the light-rail line, is now attracting new office development. Cousins Properties is planning a 285,000-square-foot regional headquarters facility for Dimensional Fund advisors on a 2.3-acre site in South End that is currently home to The Common Market and the weekly Food Truck Friday event. Cousins is seeking rezoning approval for a building with seven floors of office space over ground-floor retail at the property.
Rising real estate values in South End paid off for the sellers of the Fowler and Park Avenue buildings: Adolfson & Peterson Construction purchased the Fowler property in 2013 for $2.5 million and remains the largest tenant there. And real estate investment firms Ferncroft Capital and PRP purchased the Park Avenue building four years ago for $15 million after it went into receivership.
John Hollmeyer, a principal at Ferncroft, says Ferncroft and PRP made some improvements to the property such as lobby and landscaping updates and renewed the three largest tenants at Park Avenue before putting it back on the market, a year earlier than they anticipated. At the same time, he says, the apartment boom in South End has reduced the number of available office or retail development sites in the neighborhood, making buildings such as Park Avenue, which is 97% occupied, more valuable.
"It's been a spectacular deal for us," Hollmeyer says.
Josh Beaver of The Nichols Co. represented Adolfson & Peterson, and Patrick Gildea of CBRE represented Ferncroft. Adam Russ, formerly with Colliers International and now with Berkeley Capital Advisors, represented Beacon on the Fowler building purchase.
Beacon Partners began acquiring office properties in midtown and South End after relocating its own offices to Morehead in 2011. Earlier this year, Beacon and Morehead Properties merged their office holdings, creating a single portfolio totaling more than 500,000 square feet that is leased and managed by Beacon.