Adaptive-reuse project in lower South End to add office, retail space
June 11, 2019
By Ashley Fahey | Staff Writer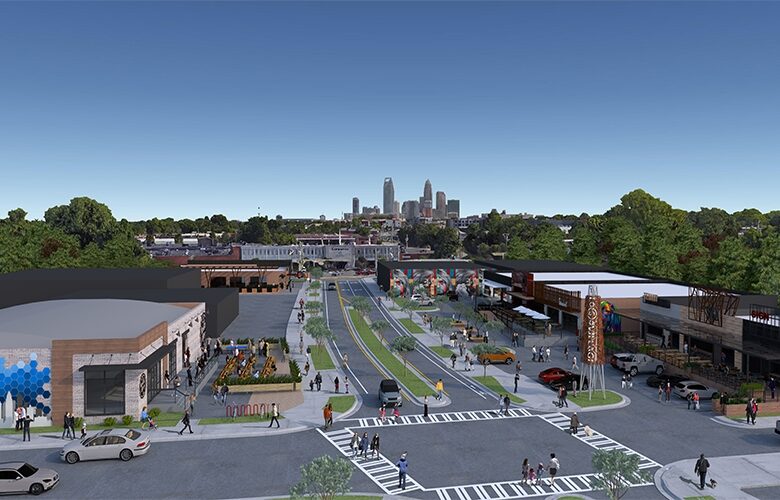 Charlotte developer Beacon Partners will bring a little more than 50,000 square feet of adaptive-reuse space to the market adjacent to its upcoming development in lower South End.
Earlier this year, Beacon acquired six single-story warehouse buildings at Dewitt Lane and Tryclan Drive as part of a portfolio acquisition. Those buildings will be renovated and upfitted into 52,690 square feet of office and retail space, the developer said late Monday. The buildings include 3500, 3521, 3530, 3531 and 3539 Dewitt Lane and 3621 Tryclan Drive.
The adaptive-reuse project, LoSo Village, is immediately north of another Beacon project, LoSo Station, at a 15-acre site with frontage on South Boulevard and the Lynx Blue Line Scaleybark Station. Beacon said in January it will develop more than 500,000 square feet of office and 30,000 square feet of retail space there, and the site is separately expected to accommodate 350 apartments and a hotel.
The sites where the former warehouse buildings sit are being rezoned to accommodate transit-oriented development uses. Beacon expects to begin work on its first project at LoSo Village in the fall, a 9,000-square-foot building at 3530 Dewitt. Renovations there will include building a new patio, adding windows and commissioning a mural, the developer says.
Pete Kidwell, director of industrial investments at Beacon Partners, said in a statement that demand is strong for adaptive reuse.
"Each building is unique and has its own story to tell," Kidwell said. "We like the synergy of having multiple buildings to touch within a confined geography. We have plans to commission multiple murals to tie everything together."
Charles Thrift at Thrift Commercial is handling retail leasing at LoSo Village. Merriman Schmitt Architects is the project architect. Barringer Construction is the general contractor.