Beacon Partners Buys Renovated 1920s Building Near Bank of America Stadium
September 14, 2016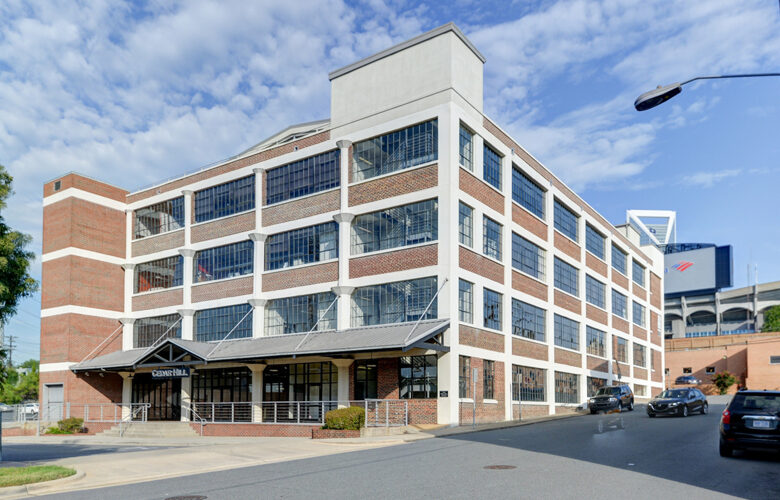 Beacon Partners is the new owner of a five-story, history-rich brick office building that served as a bakery for the legendary A&P grocery store chain. Known as Cedar Hill because of its location at the corner of Cedar and Hill Streets, the facility also once housed bacon, eggs and other produce destined to fill shopper's carts at area locations of The Great Atlantic & Pacific Tea Company, Inc. (A&P). The building was later owned by and served as a warehouse for hard-to-find auto parts and supplies during the 1980s and 1990s. The property was converted to an office building in 2000.
"We have been attracted to this building for a long time, so we're excited to finally have it as part of our Midtown and South End portfolio. It is a perfect fit for us, providing our customers with a great location and fun working environment with large open spaces and great views of Uptown and Bank of America Stadium," said Mike Harrell, a Partner at Beacon. "This 65,000-square-foot property has very desirable features, especially for a building constructed in the 1920s. It's a really rare find in Charlotte."
Beacon's plans call for updating the lobby, plus interior/exterior signage, all with a goal of paying tribute to the history of the building. Tenants will love its expansive ceilings, huge floor-to-ceiling glass with incredible views of Uptown and the stadium. Other advantages include a large rooftop deck, free parking, walking or biking distance to uptown and ease of navigation onto Morehead Street with immediate access to I-77 and I-277. Outside Broker Ian Bertolina of Bertolina Real Estate Services represented current owner Carolinas Auto Supply House, Inc. in the sale.