Beacon Partners celebrates 30th anniversary by giving back to the community in a unique way
June 03, 2019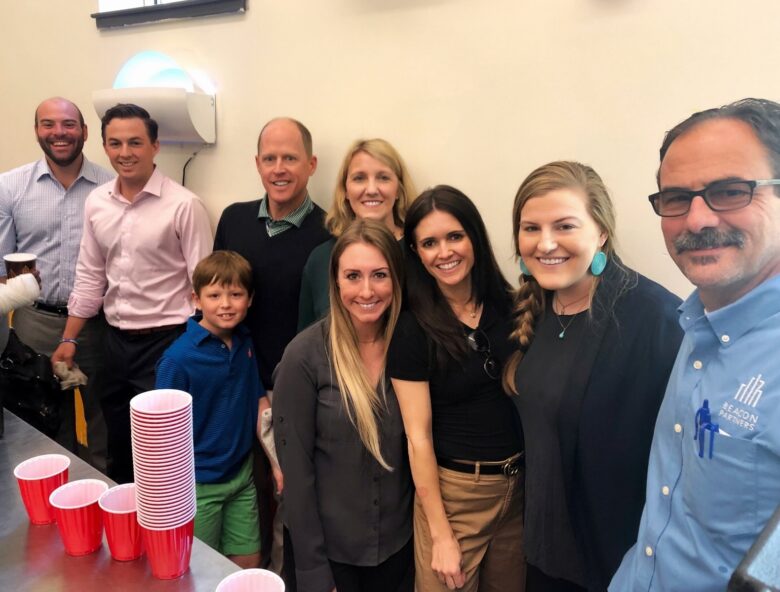 When you're part of a company whose mission is "Investing in the Future of our Community," you want to do something more significant than throw a party in honor of your 30th Anniversary. That's why the 30+ employees at Beacon Partners came up with a unique celebration to honor their recent milestone. 
 "Even in a great region like ours with a strong economy, no company can thrive for 30 years without a lot of help along the way," said Managing Partner Pete Lash. "We decided this celebration had to be about saying 'thank you' to this amazing community as well as to the many incredible partners, customers, investors, vendors and others who have supported and believed in us."
 Each Beacon employee was given $10,000 to donate to non-profit organizations with one stipulation. Instead of choosing the non-profits personally, employees would select "key partners"– individuals or firms that have been part of Beacon's story through the years – to make the choices. 
"We wanted to get more people excited about the giving process and to thank our key partners by investing in the causes and organizations that meant the most to them" said Lash.  We felt this strategy would lead to very thoughtful giving and might just encourage our employees and some of our partners to get more invested in the amazing work non-profits are doing in our community.  We all feel great when we give.  We thought by getting more people involved in the process we might inspire some to do more." 
And it did!  After a number of Beacon's key partners selected the Urban Ministry Center as their non-profit of choice, Beacon's employees reached out to volunteer at the Center.  They have already gone and served drinks and meals and plan to do so again in the coming months. 
Ultimately the donations went to some 51 non-profits throughout the region, selected by and made in honor of 47 of Beacon's key partners.  "The donations came from us, but the non-profits were only given the names of the key partners to thank," said Robin Bookmiller, Beacon's Director of Marketing. "We tried hard to keep Beacon out of the picture and make it about our key partners.  But still, expressions of gratitude inevitably trickled down to us.  That was not the point, but it was a great endorsement for the giving strategy." Bookmiller adds, "The spirit of giving is contagious, and we think there's no better way to express our gratitude for 30 years of business in this region!"