Beacon Partners closes on remaining part of warehouse portfolio across Charlotte
March 14, 2019
By Ashley Fahey | Staff Writer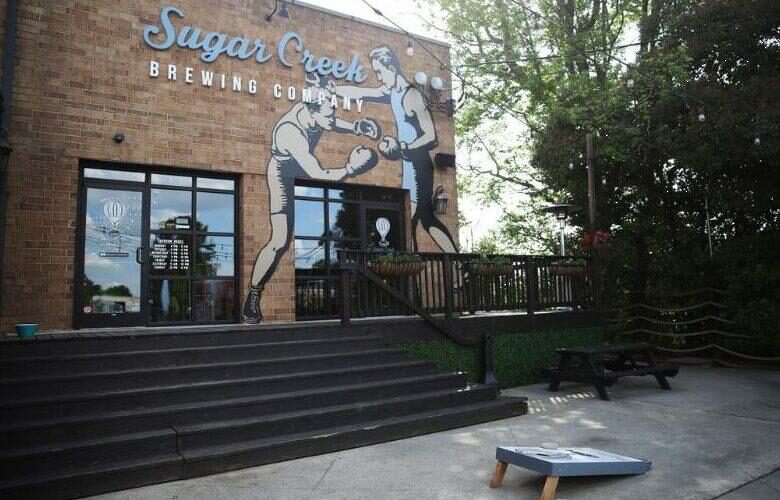 Local real estate developer and investor Beacon Partners recently closed on the remainder of a warehouse portfolio that spans several submarkets in Charlotte, including some near the transit line.
Beacon acquired multiple buildings at the end of February: 1411 and 1419 Ameron Drive off North Graham Street, 4324 Barringer Drive off Clanton Road and two properties in Lower South End, 209-217 Southside Drive, which includes Sugar Creek Brewing Co. as a tenant. Beacon paid a total of $7.1 million for the second part of the portfolio, bringing the entire deal to about $20.3 million for 266,359 square feet of space.
The portfolio — which also included two other properties on Ameron Drive, two in southwest Charlotte and six about a block from the Lynx Blue Line Scaleybark Station — was sold by Vinson Enterprises Inc. The first half closed in January.
Pete Kidwell, director of industrial investments at Beacon, previously said some of the buildings would be retained as warehouses while others — namely the ones near the Blue Line, which total about 50,000 square feet — would be converted into office and retail space. Those buildings, on Dewitt Lane and Tryclan Drive, are adjacent to a new development Beacon has in the works that, at buildout, will include space for offices, retailers and restaurants in addition to apartments and a boutique hotel, though that project is separate from the adaptive-reuse plans.
"Supply is shrinking even more and more, so we're seeing a lot of that industrial property on North Davidson and South End getting retrofitted or structures are torn down altogether," Kidwell said at the time, adding that rising construction costs and interest rates have also put pressure on the cost of building new, which is in part driving the adaptive-reuse trend.
Beacon Partners recently filed to rezone the Dewitt Lane and Tryclan Drive buildings from I-2 (general industrial) to TOD-M (transit-oriented development, mixed use), which allows a range of commercial uses. That petition will go before Charlotte City Council in the coming months — first for a public hearing, followed by a vote.
In the latest deal, Beacon paid $1.6 million for the buildings at 1411 and 1419 Ameron Drive, about $3.3 million for the Barringer Drive building and $2.2 million for the Southside Drive buildings.