Beacon Partners Completes Rock Hill Facility for Oerlikon Balzers Coating USA Inc.
June 03, 2016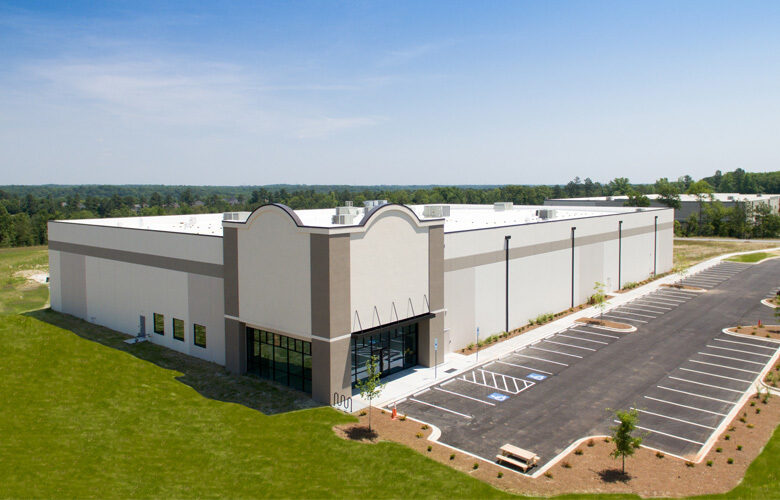 Beacon Partners has announced that the office and manufacturing facility for Oerlikon Balzers Coatings USA Inc. in Rock Hill's Waterford Business Park is now fully occupied.   Beacon and Oerlikon agreed to a long-term lease for Oerlikon to relocate and expand its operation.  The company has begun a phased moved in, which will continue over the summer at which time they will be fully operational.
The facility originated from a speculative shell industrial building purchased from the Rock Hill Economic Development Corporation to accommodate the expansion of Oerlikon Balzers Coatings USA Inc.'s business.
"We designed the exterior improvements and interior build out to create a 40,000-square-foot facility designed to suit Oerlikon's specific requirements for occupancy and future growth," said Sean McDonnell, Director of Build to Suit Development for Beacon Partners.
"Rock Hill Economic Development Corporation is delighted that our first spec building project at Waterford Business Park created a partnership with a high quality developer such as Beacon Partners and allowed Rock Hill to both retain and expand the operations of one of our most valued businesses, Oerlikon Balzers Coatings USA Inc.," said Greg Austin, Chairman for Rock Hill Economic Development.   "We are thankful to all of our economic development partners and especially want to thank Santee Cooper, York County and the City of Rock Hill for their key roles in supporting this project."
"We needed additional space because our automotive business is growing quickly, said Gary Mann, Manager of Automotive – USA of Oerlikon Balzers.  "Our current Rock Hill facility simply would not allow for future growth, and Beacon Partners helped provide Oerlikon with a long-term solution."
Oerlikon is one of the world's leading suppliers of surface technologies that significantly improve the performance and durability of precision components and tools for the metal and plastics processing industries. Its coatings for automotive products effectively reduce wear and tear and increase the life of the products. 
The project's architect was Merriman Schmitt, the general contractor was J.M. Cope and the lender was Region's Bank. The new Oerlikon office and manufacturing facility is at the corner of Dave Lyle Boulevard and Waterford Park Drive. Its street address is 1217 Apex Drive, Waterford Business Park, Rock Hill, S.C. 29730.