Beacon Partners Nears Completion of Greer, S.C. Warehouse
May 23, 2016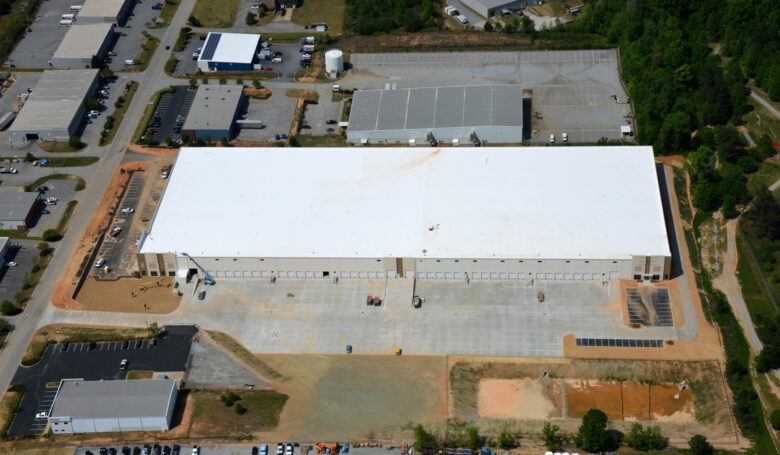 After starting construction last September, Beacon Partners is ready to lease its new 240,101 square-foot spec warehouse Greer, S.C. The new facility is .03 miles from BMW's vehicle assembly plant in Spartanburg County.
The 14.1-acre site is less than two miles from a major Southeast interstate (I-85), which extends from Montgomery, Ala. to Petersburg, Va. The new warehouse also sits just two miles from South Carolina's Inland Port Greer, which opened in October 2013, effectively extending the Port of Charleston's reach 212 miles inland to Greer. It provides shippers with access to more than 95 million consumers within a one-day drive. The Inland Port also offers one-day ship, serves 19 of 20 top container lines, boasts a 23-minute average truck turn time, has a 500-ton barge crane, and can move freight from Shanghai to Memphis in 29 days.
The new Beacon Partners' warehouse offers tenants a host of features, including front-load access with 36 dock-high doors, four drive-in doors, 32-feet of clear height, and a 185-foot concrete truck court.
"The building's easy access to I-85 and the Inland Port, coupled with the building's amenities make the site attractive to most end users," said Sean McDonnell, Director of Build-to-Suit for Beacon Partners.
The project's contractor is Choate Construction, Merriman Schmitt is the architect, and Region's Bank is lender.  Leasing is in the hands of Tim Robertson of Beacon Partners and Grice Hunt with NAI Earle Furman. The warehouse's street address is 545 Brookshire Rd., Greer, S.C. 29651.