Beacon Partners Plans 1.2 Million SF Industrial Park on Metrolina Expo Site
July 12, 2016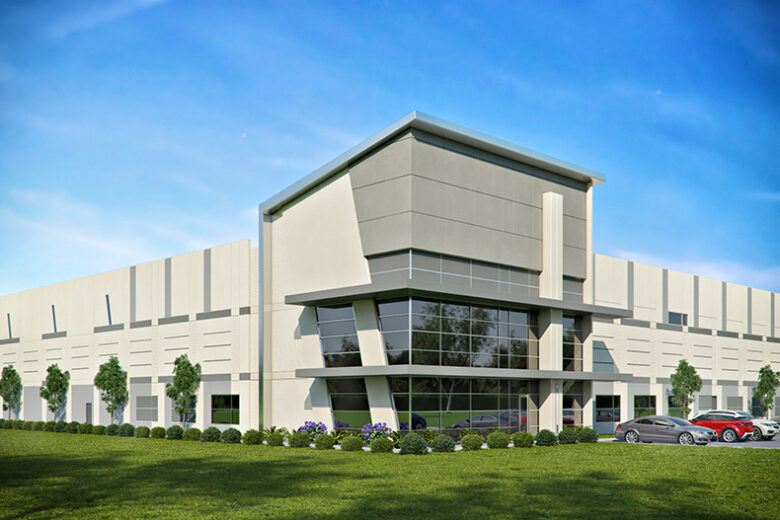 Beacon Partners closed on The Metrolina Expo Center, a 95-acre site in North Charlotte, on June 27. Located off of Statesville Road, approximately one mile from I-77 between Exit 16 (Sunset Road) and Exit 18 (W. WT Harris Boulevard), the grounds are being master-planned for a 1.2 million square foot manufacturing and logistics industrial park called Metrolina Park.
Last year, the site's former owner, Linda Pistone, successfully filed a rezoning request that now allows for light manufacturing, distribution, offices, retail and other nonresidential uses on the property. In March, 2016, Mrs. Pistone wrote in a letter to her Metrolina Expo Center customers saying, "I grew up with it, and I've run it for 32 years." After being in her family for over 50 years, the letter summarized that, "It's time to move on to the next thing."
The project has been mobilized, and demolition started during the week of July 5th. Beacon Partners is building two speculative industrial buildings, totaling over 600,000 square feet. The buildings, consisting of a 140,634 square foot rear-load facility fronting Statesville Road, and a 495,950 square foot cross-dock facility positioned just off the park's main entrance, are scheduled to deliver in 2Q 2017. The initial phase of the project will include construction of park utilities, roads, and the pre-grading of the three remaining building sites to accommodate an additional 600,000 square feet.
"Beacon Partners is excited about the opportunity to meet the needs of the organic growth taking place in the area as well as new businesses relocating to Charlotte," said Tim Robertson, director of industrial leasing at Beacon. "This site, located in the center of the market, is a once-in-a-career find."
The project team includes Edifice as general contractor, Orsborn Engineering Group as civil engineer and Merriman Schmitt as architect. Wells Fargo is providing construction financing. Beacon Partners is one of the most active industrial developers in the Carolinas, with approximately two million square feet completed or under construction throughout the Carolinas since the beginning of 2015.