Beacon Partners set to begin on 10-story, mixed-use building in South End area
August 05, 2019
By Ashley Fahey | Real Estate Editor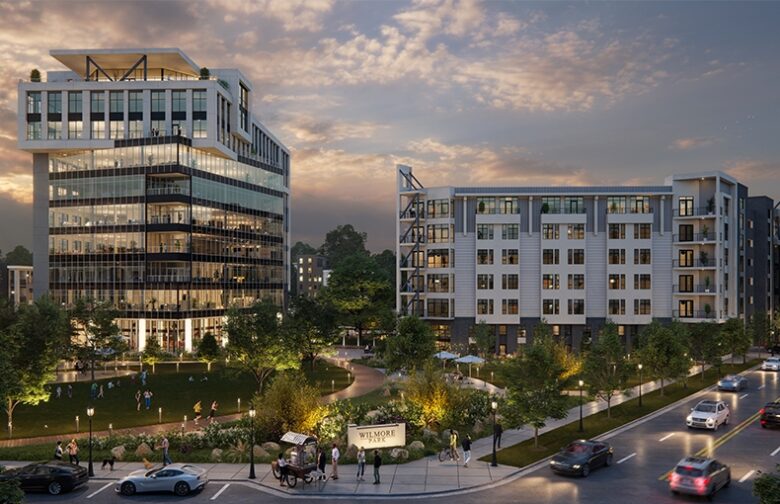 Beacon Partners will break ground this month on its next mixed-use project in the South End area, plans that also include developing a park with Mecklenburg County.
Charlotte developer Beacon will soon begin construction on what's now called The Square at South End, along South Tryon Street and between West Boulevard and Hawkins Street. The project will include a 10-story building with 150,000 square feet of office space — an increase from earlier plans calling for an eight-story, 130,000-square-foot project — and 8,000 square feet of retail space on the ground floor. Apartments by Centro Cityworks, headed up by David Furman, in a separate building will wrap the project's parking deck.
Beacon declined to provide an investment estimate for the project. The Wilmore site includes, in part, barbecue restaurant Sauceman's, which will relocate to a larger space next to Sugar Creek Brewing Co. in lower South End. The Square at South End is expected to be finished in the fourth quarter of 2020.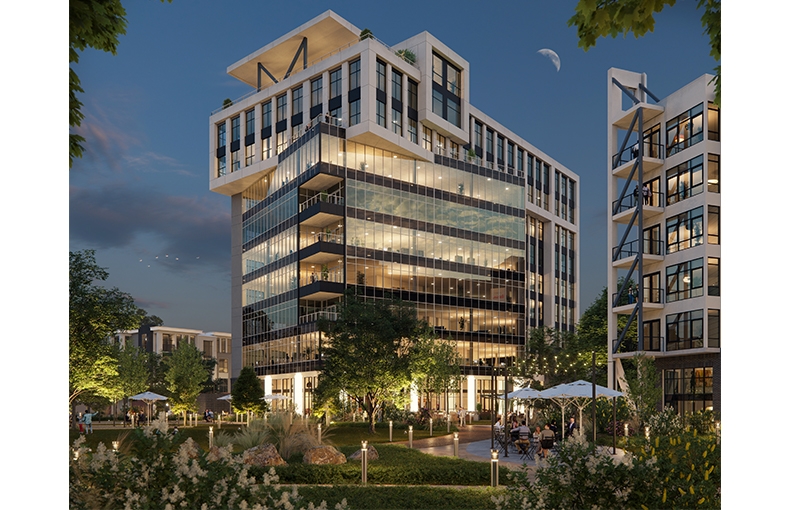 Similar to The RailYard, a mixed-use project in South End that Beacon recently delivered, The Square at South End will include exposed brick, steel beams and glass. Office floorplates will measure 15,000 to 17,000 square feet and include outdoor decks on multiple floors. The building will also include a two-story fitness center with a mezzanine fronting the park, an outdoor wellness area for group classes, men's and women's locker rooms, a 2,400-square-foot coffee bar and lounge, and a rooftop restaurant and bar with a 2,500-square-foot patio.
Beacon says it will work with Mecklenburg County Park and Recreation to build Wilmore Centennial Park, a project identified in Historic South End's vision plans that had previously lacked funding until a future bond cycle. The 1.5-acre park will be developed at South Tryon and West Kingston streets, acting as somewhat of a plaza between the buildings by Beacon and Centro.
Dena Diorio, the county manager, said in a statement that the county is excited to be working with Beacon to bring a new county park to South End and Wilmore. Wilmore Centennial Park will include open grass areas, walkways and landscaping.
This is the third project that Beacon has developed with Furman, who is currently developing micro-apartments with Ascent Real Estate Capital at The RailYard site. Beacon and Furman also collaborated on 1616 Center, a boutique office building on Camden Road that was one of the first substantial commercial projects in South End in this development cycle. Today, millions of square feet of office space are under construction in the South End area, including future offices for a large Lowe's tech hub and LendingTree's headquarters.
Axiom Architecture is the architect for The Square at South End. Edifice is the general contractor. LandDesign is the civil engineer. Kristy Venning and Erin Shaw at Beacon Partners are leasing The Square at South End.