Beacon Partners signs pre-lease at Metrolina Park
October 24, 2016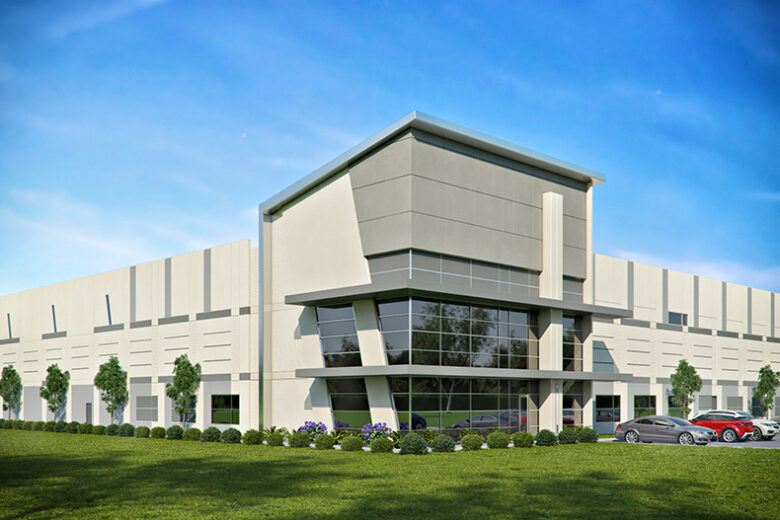 Beacon Partners has signed its first lease at Metrolina Park, a master-planned, 1.2 million square foot manufacturing and logistics industrial park in North Charlotte, scheduled for delivery in the first half of 2017. Bonded Logistics will lease 371,895 square feet in Building 2 at 5224 Gibbon Road, becoming the anchor tenant for the park. The ±95-acre site along Statesville Road was formerly home to Metrolina Expo when Beacon Partners purchased the property in June 2016.
Bonded Logistics is a full service third party logistics (3PL) company, headquartered in Charlotte. The privately-owned company integrates warehousing, packaging, and transportation logistics to offer customized supply chain solutions. Established in 1972, Bonded Logistics has grown from one 30,000 square foot facility to over two million square feet of public, contract and leased space in 13 locations, employing over 300 dedicated team members. Bonded Logistics and Beacon Partners have enjoyed a twenty-year relationship, with Bonded having leased space in several buildings owned and managed by Beacon Partners.
"We are very excited to expand our warehousing footprint here in Charlotte," stated Scott Carr, President of Bonded Logistics. "The city has become a major hub in the Southeast for companies in need of logistics services. This building is a perfect location as it sits next to several of our other facilities, creating a campus atmosphere that encompasses over 750,000 square feet. The modern space is expansive and customizable, offering us an open canvas to grow our current business as well as take on new clients. We really appreciate Beacon bringing this opportunity to us. They are a great partner to Bonded and have been a big part of our company's growth over the years."
"Metrolina Park provides a once-in-a-lifetime opportunity to develop this state-of-the-art industrial park," said Tim Robertson, Director of Industrial Leasing at Beacon Partners. "That a company of the caliber of Bonded Logistics has made such a significant commitment demonstrates the intrinsic quality and value that Metrolina Park offers."
Beacon Partners is currently building two of the planned speculative industrial buildings at Metrolina Park. When completed, Building 1 (7224 Statesville Road) will be a 140,634 square foot rear-load facility fronting Statesville Road. Building 2 (5224 Gibbon Road) will be a 495,950 square foot cross-dock building positioned just off the park's main entrance. Both are scheduled to deliver in the first half of 2017. The initial phase of the project, now under way, will include construction of park utilities, roads, and the pre-grading of ±34-acres to accommodate an additional ±650,000 square feet. Beacon Partners also owns three existing buildings at 7320 Statesville Road, 7335 Statesville Road and 7600 Statesville Road that when combined with the new construction will create an industrial park of approximately two million square feet.
The Beacon Partners Metrolina Park project team includes Edifice as general contractor, Orsborn Engineering Group as civil engineer and Merriman Schmitt as architect. Wells Fargo is providing construction financing.