Beacon Partners welcomes two new team members
December 22, 2016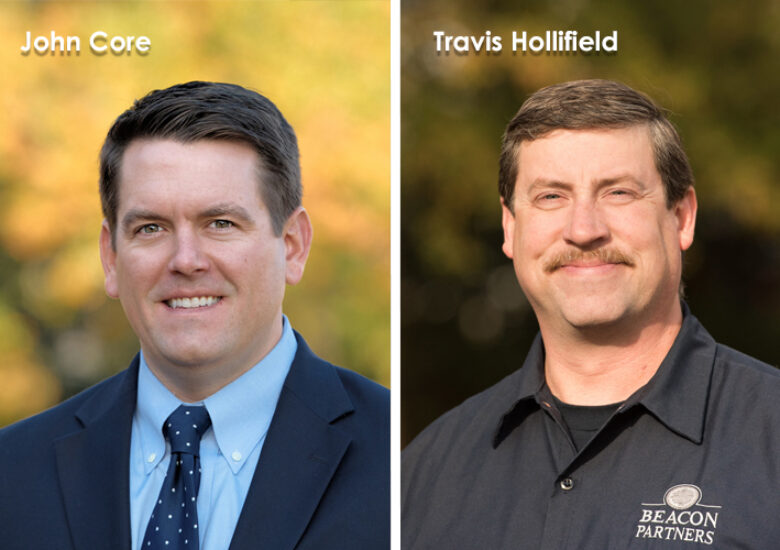 Beacon Partners has strengthened its team with the arrival of John Core as project engineer and Travis Hollifield as building engineer. Both bring a wealth of experience and expertise to a company dedicated to excellence in tenant service and strategic growth.
As project manager, Core oversees all tenant improvements, upfits, and capital improvements within Beacon's nine million square-foot portfolio of office and industrial properties. Before joining Beacon, Core worked at ColeJenest & Stone as a civil engineering project manager.  
As a building engineer, Hollifield is responsible for providing service to more than 85 tenants within Beacon's Midtown office portfolio. Prior to joining Beacon, Hollifield served as a facilities supervisor for Time Warner Cable's 25-acre campus in Southwest Charlotte.