Campbell Soup Co. to open large distribution facility in Pineville
October 16, 2018
By Ashley Fahey | Staff Writer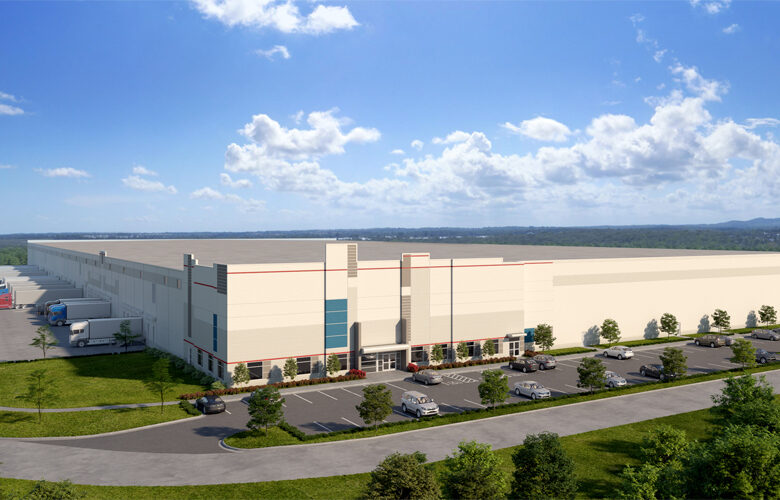 After closing on its $6.1 billion acquisition of Charlotte snack company Snyder's-Lance earlier this year, a publicly traded food and beverage company will next year open a large distribution center in the metro area.
Camden, New Jersey-based Campbell Soup Co. (NYSE: CPB) is leasing space at a 525,000-square-foot, build-to-suit distribution facility that Charlotte-based Beacon Partners is developing, both the developer and company confirmed Monday. The $25 million-plus center, called Project Industrial in construction permit documents, will be developed on a 33.8-acre site at 10230 Pineville Distribution St.
Bethridge Toovell, a spokeswoman with Campbell Soup, declined to comment on details relating to the number of jobs, the nature of operations and whether the facility would represent an expansion or consolidation in the local market. Toovell confirmed the company will lease space at the facility.
Sean McDonnell, director of build-to-suit at Beacon Partners, said the building is slated to deliver in August 2019. He said the building will be a cross-dock facility with trailer storage on either side. Beacon will build Pineville Distribution Street as part of the project, McDonnell added. Beacon purchased the land for about $3.2 million in July, according to Mecklenburg County real estate records.
McDonnell deferred questions about the nature of operations at the facility to Campbell.
Beacon acquired the land from Lakemont Property Investors LLC, an entity affiliated with Charlotte real estate firm MPV Properties. MPV Properties today owns north of 96 acres of land adjacent to Campbell Soup's future site. Bailey Patrick, partner of MPV Properties, helped with site and road planning, McDonnell said.
Campbell Soup completed its acquisition of Snyder's-Lance Inc. in March for $50 per share in an all-cash transaction. Subsequently, Campbell created a Campbell Snacks unit, comprised of Campbell-owned brand Pepperidge Farm as well as Snyder's-Lance portfolios. That division is headed up by Carlos Abrams-Rivera and has two headquarters, in Charlotte and in Norwalk, Connecticut.
Mike Kemmet at Cushman & Wakefield represented Campbell Soup in the lease transaction. Merriman Schmitt Architects is the project architect. Orsborn Engineering Group is the civil engineer. InterCon is the general contractor.