Company sets sights on Metrolina Park for East Coast distribution hub
December 04, 2017
By Ashley Fahey | Staff Writer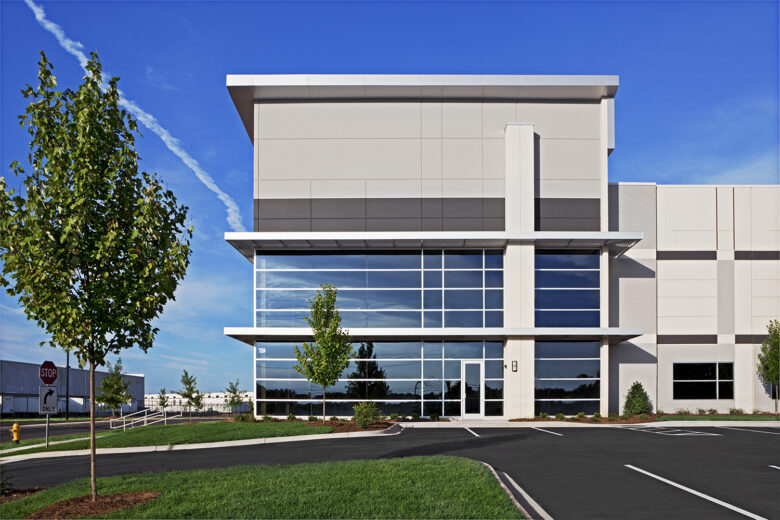 Another tenant will soon join Bonded Logistics at Beacon Partners' master-planned industrial park in north Charlotte.

Premium Vision, an affiliate of contact lens retailer 1-800 Contacts, will open a Southeastern distribution center at Metrolina Park, according to Chad Costello, vice president of sales and account management at Premium Vision.
Premium Vision has signed a 10-year deal for 114,470 square feet at Metrolina Park, according to Beacon Partners and Cushman & Wakefield, which represented the tenant in the lease transaction. Charlotte-based Beacon is transforming the former home of the Metrolina Tradeshow Expo into a 95-acre distribution and logistics park.
Costello said the Charlotte facility could include up to 60 employees when at full capacity in April 2018. The company will take space at the completed 140,634-square-foot building at 7224 Statesville Ave.
"We are pleased to announce this new space at Metrolina Park for our Southeastern regional distribution center," Costello said in a statement. "We think Charlotte is not only a dynamic, growing city, but it also puts us in a central location with close proximity to our customers. We plan on upgrading the facility and will be looking for a talented team." 
Premium Vision is a distributor of contact lenses and an affiliate of 1-800 Contacts, which is headquartered in Draper, Utah. 1-800 Contacts retails contact lenses for consumers via phone, internet and mail. It says it has filled more than 30 million orders for 8 million-plus customers.
Patrick McGrath and Jeff Rossi at Cushman & Wakefield represented the tenant in the lease transaction. Tim Robertson at Beacon Partners represented the landlord.
Robertson, director of industrial leasing at Beacon Partners, said in a statement that Beacon is "thrilled" to welcome Premium Vision as a customer at Metrolina Park.
Since Beacon Partners broke ground on Metrolina Park last year, the park has seen solid tenant activity and is currently 95% leased, according to the firm. Third-party logistics provider Bonded Logistics has 100% of the building at 5224 Gibbon Road, representing just shy of 500,000 square feet. Bonded also has about 200,000 square feet in two buildings immediately adjacent to Metrolina Park, including a space that houses the company's contact-packaging division.
Metrolina Park, about a mile from Interstate 77 off of Sunset Road, can accommodate 1.2 million square feet total. Three more buildings totaling 612,768 square feet will be developed next.