Continued growth brings four new hires to Beacon Partners
April 22, 2019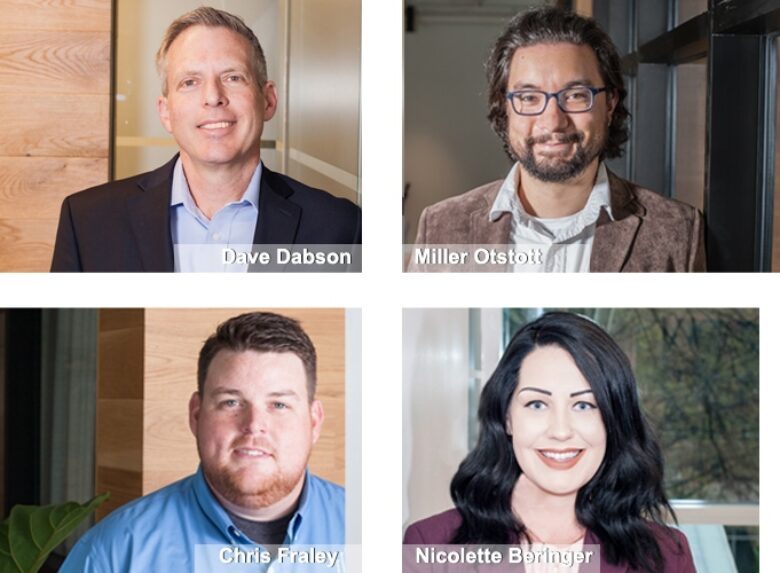 Beacon Partners has announced they have hired four new team  members to keep up with recent growth and to help the company continue to deliver outstanding customer service to their current and future clients in the markets they serve across the Carolinas. The skills the new employees bring to the Beacon team range from asset management,  to project management.
Director, Asset & Property Management, Dave Dabson was hired to provide strategic leadership to Beacon's property management and engineering team that oversees nearly 9.5 million square feet throughout the Carolinas. Dave has over 30 years of property management, operations and leasing experience, working with private and institutional investors to oversee office, industrial and mixed-use projects in Minneapolis and Chicago. Dave graduated from the University of Wisconsin with a Bachelor of Science degree in Economics. He is a member of Building Owners and Managers Association (BOMA), NAIOP and Institute of Real Estate Management (IREM).
Florida native and new Property Manager Nicolette Beringer came to Beacon from the real estate department of Publix Super Markets where she focused on managing retail shopping centers. A versatile expert with an 11-year track record in managing a variety of commercial properties, she is responsible for nearly 3 million square feet of Beacon's industrial portfolio, including Metrolina Park, Atando Business Park and several buildings in the Southwest Charlotte portfolio.
New Building Engineer Chris Fraley is responsible for performing hands-on maintenance work within Beacon's office and industrial portfolio. He's also a "first responder" to make sure our clients are provided with the highest level of customer service. , Chris worked as a maintenance mechanic at the North Carolina Air National Guard facility in Charlotte. He was responsible for ensuring performance of their HVAC, electrical, and plumbing systems.
Known as a creative and tireless problem solver, Miller Otstott has joined the team as assistant project manager. His daily responsibilities include managing interior construction upfits and selected CAPEX projects.  He works diligently to exceed customer expectations by selecting the right design and construction teams for each assignment. Miller previously worked for Hendrick Construction and also spent time focused in the geotechnical field. He earned a Bachelor of Science degree in Construction Engineering and Management with a minor in Accounting at NC State.
"We continue to be extremely fortunate in attracting such talented   and dedicated people to join our team," said Chief Operating Officer Doug Irmscher. "They are all experts at their craft and know what it takes to work seamlessly with each other and our clients to deliver outstanding customer service."