Developer to Add to Charlotte Area's Booming Industrial Market
June 04, 2019
By Ashley Fahey | Staff Writer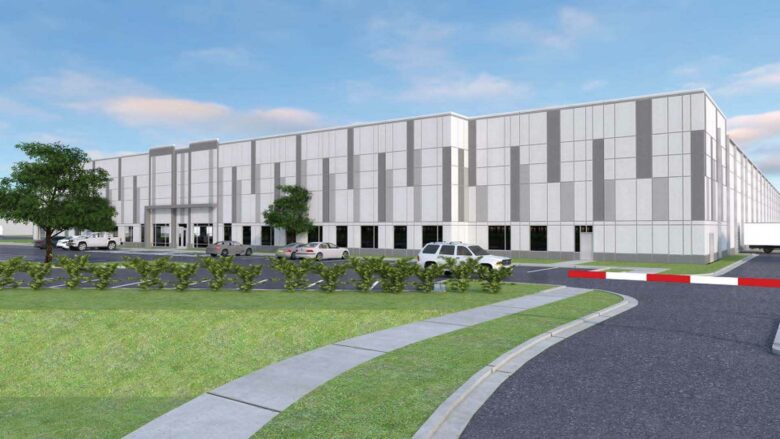 Charlotte developer Beacon Partners will soon break ground on a warehouse building in Pineville.
Beacon will begin construction on a 230,614-square-foot side-load industrial building at 12115 Downs Road later this summer, an investment worth $15 million-plus and with an expected delivery in summer 2020, the developer said. Beacon acquired the 46.4-acre site in January for $1.7 million, according to Mecklenburg County real estate records.
The speculative building can accommodate up to two tenants and will include 32-foot clear height and a 180-foot concrete truck court. The project follows Beacon's 525,000-square-foot build-to-suit distribution center on a nearby parcel for Campbell Snacks, a unit comprised of Pepperidge Farm and the Snyder's-Lance portfolios, created after Campbell Soup Co.'s (NYSE: CPB) $6.1 billion acquisition of Charlotte-based Snyder's-Lance last year.
Charlotte's industrial market continues to see heavy supply, with 7.7 million square feet under construction at the end of the first quarter, 90% of which was speculative development, according to a report by Cushman & Wakefield. But deal flow has not quite caught up with the supply pipeline yet, said panelists during the InterFace Carolinas conference held last week in uptown.
"We need to continue to see a mixture of new deals, but the backbone is growing and expanding the existing base," said Tim Robertson, director of industrial leasing at Beacon Partners, during a panel discussing the state of the industrial market. Much of the recent industrial activity in the Charlotte region has been organic growth by industrial tenants already in the market, although some new companies have come to the area, including Chewy, which is bringing a 1,200-job distribution center to Rowan County.
Beacon continues to be an active player and investor in the local warehouse market. Earlier this year, it closed on a $20.3 million portfolio that included 266,359 square feet of industrial space — some buildings will be retained for warehouse tenants, others will be refitted for adaptive-reuse office and retail space.
"I think we're continuing to look at infill buildings and land," Robertson said last week. "If the market continues to grow, (we'll look at) the greenfield sites outside of the urban core ... We don't have a lot of vacancy right now."
Market-wide vacancy averages about 6%, with certain submarkets — east and north — at 2.5% vacancy, according to Cushman data. The airport west submarket today is seeing the most construction, with 2.9 million square feet under development at the end of Q1.
InterCon Building Corp. is the general contractor for the Downs Road building. Merriman Schmitt Architects is the project architect, and Orsborn Engineering Group is the civil engineer. Fifth Third Bank is the lender.