Jon Morris receives Y Award
March 31, 2016
By YCMA Charlotte |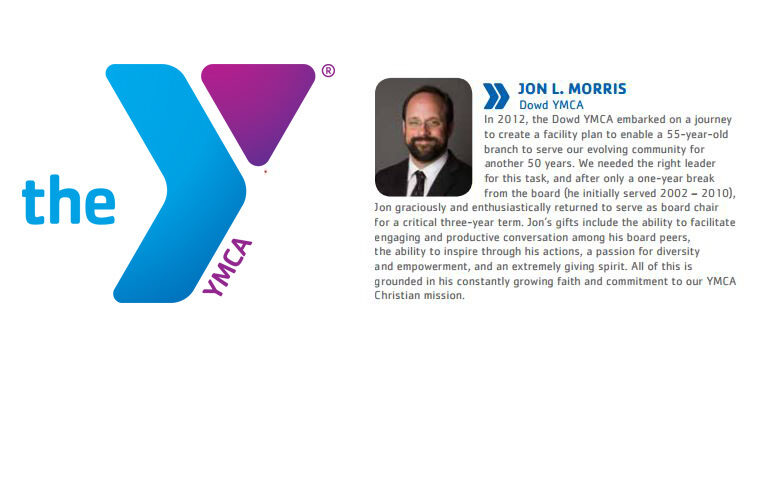 Congrats to Jon Morris, one of the 2016 George Williams Awards, for his commitment to the Dowd Y board!
Each Y volunteer plays an important role in moving our communities forward. Everyone touched by the Y has a story, and every story can be traced back to a Y volunteer who believed change was possible.

Each year we honor a George Williams Award winner from our Y branches and resident camps. TThe award is named for George Williams who founded the YMCA in London in 1844. At 22, the farmer-turned-department store worker became deeply troubled as he witnessed other young men turning to dangerous influences. He organized 11 friends for Bible study, prayer and escape from life on the streets. The Y started around a common purpose – meeting the social needs in the community. We do the same today.
The passion-driven leaders listed below represent what makes each of our YMCAs uniquely positioned to strengthen the foundation of our community. We thank them for believing in the impact of the Y and for their invaluable contributions of time and talent to help our Ys grow stronger in service to others.