New restaurants coming to 500 East Morehead
April 12, 2016
By Ashley Fahey | Staff Writer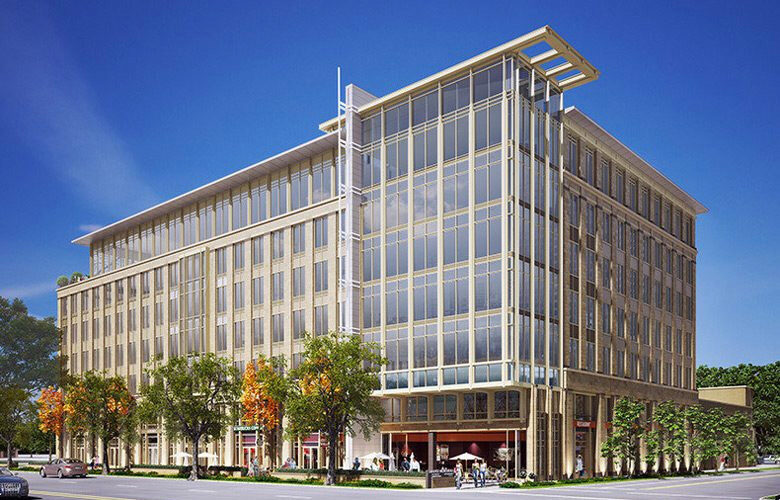 Beacon Partners has signed leases with Charlotte restaurateur Deedee Mills to launch two restaurant concepts at 500 East Morehead.
The Packhouse and Joe and Nosh will occupy the first floor of that seven-story, 178,000-square-foot office building currently under construction at 500 East Morehead St., near the Dowd YMCA.
Mills, also at the helm of The Summit Room and The Mayobird on East Boulevard, said in a statement Monday that the new restaurants will be configured similarly to her existing ones.
The Packhouse, described as having "comfortable, upscale Southern flair," will serve lunch, dinner, craft cocktails and Sunday brunch. The restaurant will incorporate materials from a dismantled packhouse and tobacco barn, including a rustic brick foundation and tin roof.
Joe and Nosh, a coffee bar, will feature quick-service breakfast and lunch, with a menu including sandwiches, soups, salads, smoothies and baked goods. The restaurant will feature black, white and galvanized decor, paying homage to the old Coffee Cup off Morehead, which launched as a roadside stand in 1948.
The restaurants will incorporate local products when possible and will offer catering.
"I traveled Morehead to the stadium every day for 17 years, thinking it was an ideal street for more great restaurants," Mill said in a statement. "I am so excited to be a neighbor in the revered Dilworth, South End and Midtown communities."
Charles Thrift of Collett and Associates represented Beacon Partners in the transaction.