Raleigh, Charlotte developers tackle massive Garner project near Amazon distribution hub
April 12, 2021
By Caleb Harshberger | Staff Writer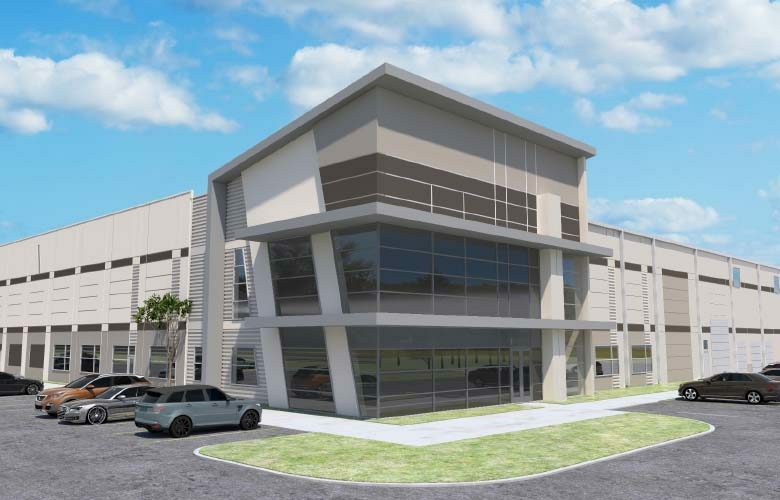 A pair of real estate developers are teaming up to bring a massive industrial project to Garner with plans calling for well over a half-million square feet of space across the street from the Amazon (Nasdaq: AMZN) distribution center.
This week, Triangle developer HM Partners and Charlotte developer Beacon Partners announced their plans for the Beacon Commerce Park, calling for over 670,000 square feet of industrial space across two phases. 
The development is situated on 48 acres at the corner of Jones Sausage and Wilmington roads.
The first phase is slated for a total of 370,079 square feet of industrial space across two buildings, featuring 280,147 square feet and 89,932 square feet, respectively. The second phase will feature around 300,000 square feet, according to the companies. 
"Beacon Commerce Park helps to establish our continued effort to expand our industrial presence throughout the Carolinas," said Tim Robertson, director of Industrial Leasing at Beacon Partners. "We are very focused on growing our portfolio of industrial real estate holdings that have ready access to manufacturers, customers, suppliers and vendors along the Carolinas' core transportation corridor."  
The project is the latest collaboration between HM Partners Managing Partner Gregg Sandreuter and Beacon Partners Managing Director Pete Lash. The pair first met in 1988 early in their careers and have worked together on projects ever since. 
The town of Garner approved the plans unanimously this week, and the partners expect to close on the land next week with plans to start construction on Phase 1 the week after that. 
Work on Phase 2 will begin next year. 
The developers are currently moving ahead with the plans for the project on a speculative basis, and Robertson and CBRE first Vice President Ann-Stewart Patterson are handling leasing. 
Choate Construction is the general contractor on the project. 
The property is currently owned by Doggett Associates LLC, managed by members of the Doggett family. The group has owned the land for decades.
High demand for industrial space continues to attract developers to the Triangle, and Garner has been a key area.
Last month, Raleigh-based Wigeon Capital announced its plans to bring 410,000 square feet of industrial space across five buildings slated for the Greenfield Business Park in Garner.
Before that, Charlotte developer Trinity Capital Advisors unveiled plans calling for over 270,000 square feet of space near Research Triangle Park.