What Beacon Partners' new COO will be watching in Charlotte's commercial real estate market
February 09, 2018
By Ashley Fahey | Staff Writer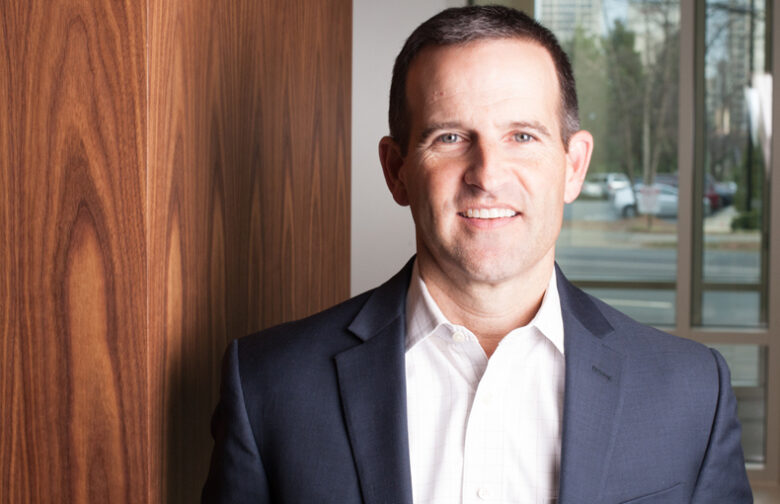 Charlotte real estate firm Beacon Partners, which has been prolific in developing boutique mixed-use product and industrial parks in the region, has bulked up its leadership capacity by appointing its first chief operating officer.
Doug Irmscher began his role as COO on Jan. 2 after having spent the last portion of his career as JLL's market director in Florida, where he oversaw six business lines and a portfolio of 30 million-plus square feet. Prior to that, Irmscher was at Duke Realty Corp., where he served as senior vice president for the company's central Florida operations.
Irmscher saw the position at Beacon as an opportunity to get back on the ownership side of commercial real estate, he said. As COO, he will lead day-to-day operations, provide additional leadership capacity and expand impact in the community, he said.
Beacon has recently embarked on some changes as a company, including a rebranding effort, new office space and a business plan for the real estate firm's future. Part of that includes doing more build-to-suit development, such as Corning Optical Communication's headquarters in northeast Charlotte, versus speculative development, of which Beacon's portfolio is primarily comprised.
Irmscher is still settling into his new role and developing specific goals for Beacon but said looking for efficiencies within the company, particularly from a technology standpoint, will definitely be one goal. He said he anticipated office and industrial development — Beacon's bread and butter — to continue to be key focus areas but noted that Beacon is small, private and entrepreneurial.
"It doesn't have to fit into a certain box like big institutional players do," he said.
Being new to Charlotte, what's your initial perspective of the commercial real estate market here?
Obviously, Florida's a huge growth market with a lot of new development construction ... the first time I spent any considerable time here in Charlotte, I was amazed at the amount of growth and development that's occurring, both in uptown and in South End. In some (other) markets, when you look at an uptown or a South End, you'll see growth maybe on the office or retail side, but the fact that you're seeing office, retail and multifamily, all three of those sectors (active), is amazing. That caught my eye.
On the industrial side, over the last number of years, larger distribution requirements are coming to Charlotte and the greater MSA. A lot of that is because of the impact of e-commerce. Charlotte has similar players from an institutional and REIT perspective as you do in Florida. In Charlotte, you also have strong, local regional developers and owners that go hand-in-hand.
What are you keeping an eye on over the next year or so?
Most people in the real estate industry look at the key barometers — unemployment rate, population growth, labor cost, construction cost. From my perspective, the key barometer is job growth. Obviously, Charlotte has seen an enormous amount of job growth. I don't see it slowing down. There's growth from millennials and a pretty diverse base for jobs, which is obviously very healthy.
What are potential headwinds or points of concern?
It feels like, at least in the Southeast ... obviously, there's a healthy amount of new development but it all seems to be in check with demand. It doesn't feel like there is overbuilding going on in any of the sectors; there seems to be enough demand to support it. But it's something that everybody is going to watch as you get developers and owners that maybe are struggling to put money into some of the big markets. Do they come to markets like Charlotte and so forth? Keeping an eye on outside investment.