Beacon Partners' Carolina Logistics Park takes shape in Pineville
April 20, 2021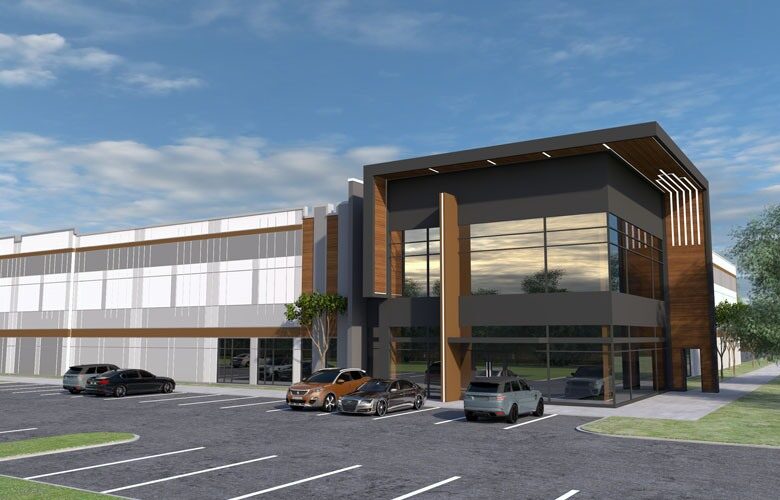 Beacon Partners has announced that it has started construction on a 525,030 square-foot speculative logistics building at Carolina Logistics Park near the Westinghouse Blvd and Nations Ford Rd interchange in Pineville, NC. The mass grading and road infrastructure for the 288-acre park is underway and will be complete in 4Q 2021.
"Our new speculative logistics building can accommodate several tenants and is designed to appeal to the wave of large-building demand we are finally seeing in the Carolinas," said Tim Robertson, Director of Industrial Leasing for Beacon Partners. "Companies are drawn to this prime distribution location because it is close to both I-85 and I-77 and provides them with ready access to an established workforce, rooftops and amenities."
Located at 11925 Carolina Logistics Drive, the new building is at the corner of the Park's two entries at Downs Road. It will feature 40-foot clear height, 190-foot concrete truck courts with ample trailer parking, state-of-the-art floor slabs, 398 car parks (expandable) and 139 trailer stalls. The building has dedicated access for both trucks and autos to Carolina Logistics Drive, which connects Nations Ford and Downs Roads. The building is slated for completion early in 2022.
When finished, Carolina Logistics Park will accommodate up to 3.5 million square feet of new Class A distribution and manufacturing space within Beacon Partners +4.2 million square-foot Carolina Logistics Park.
Carolina Logistics Park will successfully expand Beacon's 3 million square-foot industrial presence in the Southwest Submarket with what will be the largest, newest industrial park in the Carolinas.
In addition to the recent completion of a 220,683 square-foot building for Empire Distributors and a 525,000 square-foot mixed purpose warehouse for Campbell Snacks, Beacon Partners is also developing a new Amazon fulfillment center, which is anticipated to begin operations in October 2021. Amazon's 1,006,462 square-foot cross-dock building at 12220 Carolina Logistics Drive has 40-foot ceilings and takes full advantage of all state-of-the art building technology. Tim Robertson represented Beacon Partners in securing the pre-lease, and Warren Snowdon of Foundry Commercial and Chad Tuck with KBC Advisors represented Amazon.
"We are excited to continue to invest in the state of North Carolina with a new fulfilment center that will provide great experiences for our customers and create hundreds of job opportunities for the talented Charlotte area workforce," said Ashley Lansdale, Amazon spokesperson. "This new operation represents Amazon's unwavering commitment to safety, technological innovations and skilled teams who are obsessed with delivering for our customers."
The project team consists of the general contractor, The Conlan Company; Architect, Merriman Schmitt Architects; and Civil Engineer, Orsborn Engineering Group; Financing provided by Wells Fargo.