Here's what German brewery Gilde plans for lower South End
May 11, 2021
By Jennifer Thomas | Senior Staff Writer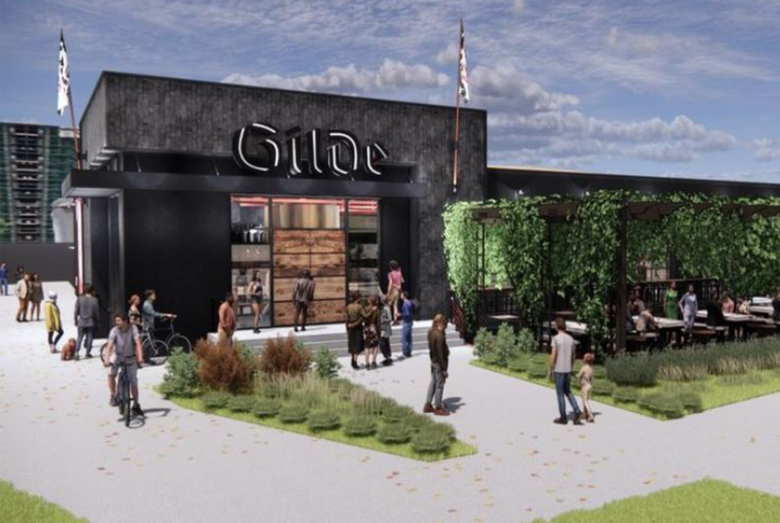 Gilde will open its first location outside of Hannover, Germany, this fall.
The brewery — one of the oldest in Germany — has snagged 9,200 square feet of space in lower South End. 
Plans call for The Embassy at Gilde Brewery to offer a 5,450-square-foot indoor bier haus and a 2,500-square-foot outdoor bier garten at 3530 Dewitt Lane. 
It will have seating for 350, as well as event space.
"We've been watching Charlotte's beer scene grow and thrive for almost a decade now, and we'd be remiss if we didn't introduce an authentic German beer to Charlotte's lineup," says Karsten Uhlmann, CEO of Gilde.
TCB Beverages — Gilde's parent — purchased the half-acre site on Dewitt Lane at Tryclan Drive for $3.1 million from Beacon Partners last month. It is located directly behind the Scaleybark Station on the Charlotte Area Transit System's Lynx Blue Line. 
The goal is to open mid-October.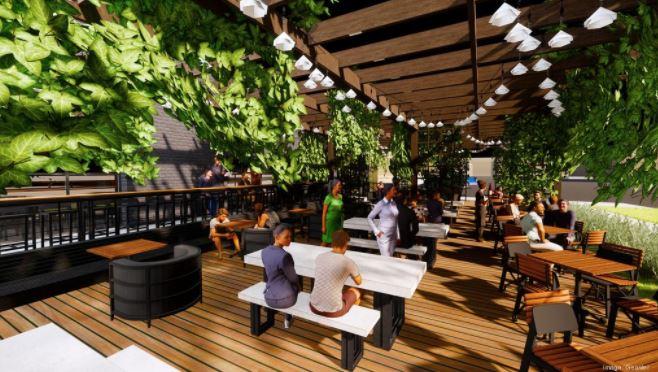 There's a common history between Charlotte and Gilde. The city is named for Queen Charlotte; Queen Charlotte was also queen of Hannover, says Mike Gaertner, president of Gilde.
"Queen Charlotte came over to bring her name to the city, but forgot the most important thing — the beer," Gaertner jokes.
He says the Charlotte market is ideal because of its customer base. There are 200-plus German-owned companies in the market. A concentration of successful small breweries highlights the interest in craft beer as well.
"This is a perfect area for us to start our U.S. business activities," Gaertner says.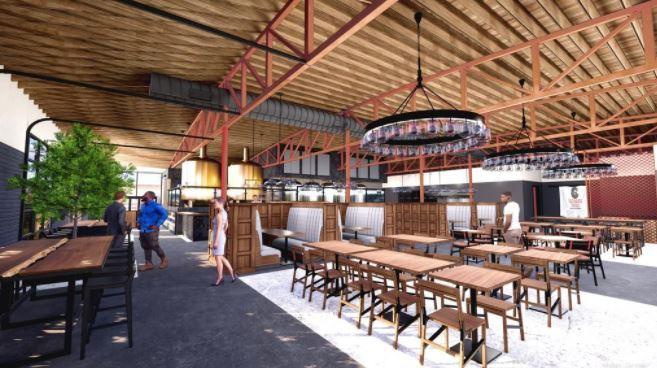 Expect The Embassy to offer six staple German beers, including Pilsener, Lellerbier, Urbock, Red Rooster, Lemon Radler and Pale Wheat. Plans are to brew on site according to German Purity Law — using only water, hops and barley — and to experiment with American craft-beer styles as well.
"We take the beer as it is and we will show the people what you can do without other ingredients, what other tastes you can brew in the German way," Gaertner says.
Renowned German brewmaster Willi Wallstab has been tapped to lead those efforts. The Embassy will operate a 10-barrel brewhouse, which can produce up to 5,000 barrels annually. Guests will be able to view the brew haus from the taproom and participate in interactive brewing experiences with Wallstab and his team.
Plans are to distribute to restaurants and import cans to start. From there, an industrial production facility and additional breweries in other cities are possible, Gaertner says.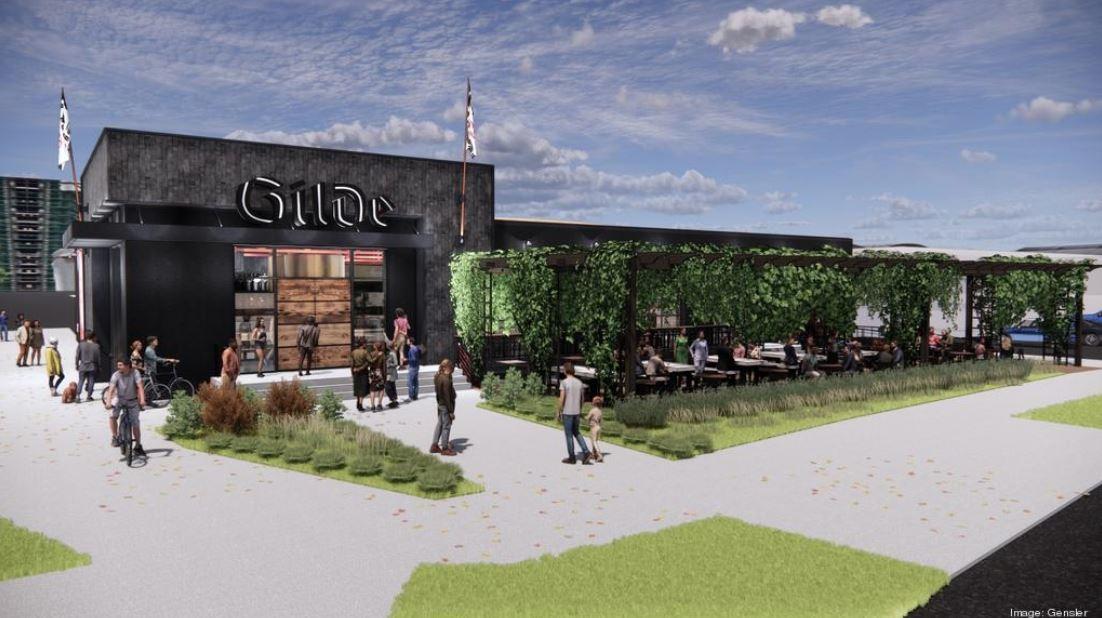 The five-year goal is to be selling 50,000 to 100,000 barrels annually.
"The customer will decide about the time frame," he says. "We know that we want to do it and will do it if the market needs us."
Two Michelin Star chef Stefan Hermann will lead Gilde Brewery's culinary program. The menu will feature German cuisine amplified by regional and seasonal flavors.
"We will be the place which offers the original German tastes," Gaertner says.
Gilde partnered with Gensler to design the space.