Beacon re-enters Greensboro industrial market with acquisition of 188,350 square foot Edwardia Industrial Park
June 21, 2022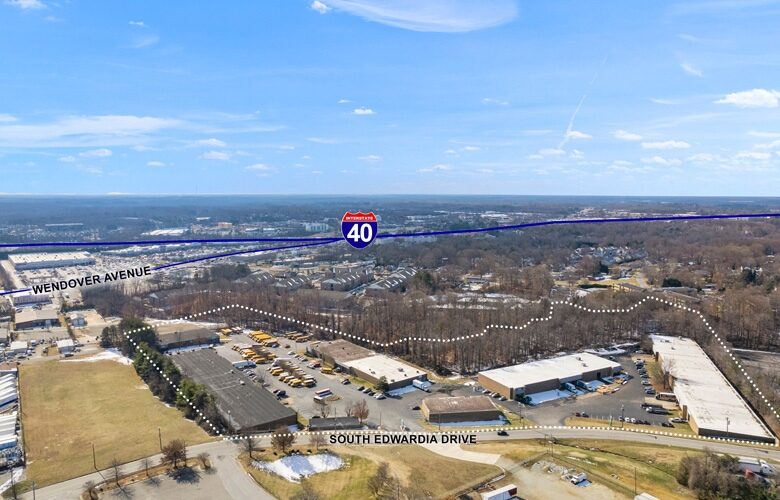 Beacon Partners is expanding its presence with the acquisition of a 15-acre, 188,350 square-foot industrial within the Central Guilford submarket between Downtown Greensboro and Piedmont-Triad International Airport. Edwardia Industrial Park is comprised of seven, single-story industrial buildings and is 100% leased.
The Park has direct access and frontage along Edwardia Drive, providing convenient access to I-40 and I-840 loop via and the Wendover Avenue corridor. Edwardia offers a diverse range of suite sizes, with abundant parking and outdoor storage. Edwardia is home to numerous 'last-mile' warehouse and distribution tenants, including Century Products, a provider of industrial grade cleaning tools; NEFCO Corporation, a fabricator, warehouser and distributor of fasteners and support systems; and Alside, a leading manufacturer of vinyl siding and accessories.
Beacon's immediate plans call for implementing a comprehensive capital improvement program on-site this summer, including renovating the parking lot, updating the parking's lighting and landscaping as well as signage enhancements.
"We are excited to be re-entering the Greensboro market with a great infill Park, and look forward to completing several significant capital projects at the Property later this year," said Beacon's Walker Gorham, Partner and Raleigh Market Lead for Beacon.  
Walker Gorham, Tim Robertson and William Mann represented Beacon Partners in the sale. Andrew Margulies, Robert Filley and Robert Bechtel, III of Marcus & Millichap represented the owner.
The park will be leased and managed locally by Cushman & Wakefield, led by the team of Jason Ofsanko and Jordan Mitchell.