Minneapolis commercial real estate firm Brisky Net Lease opens Charlotte office
April 17, 2023
By Elise Franco | Staff Writer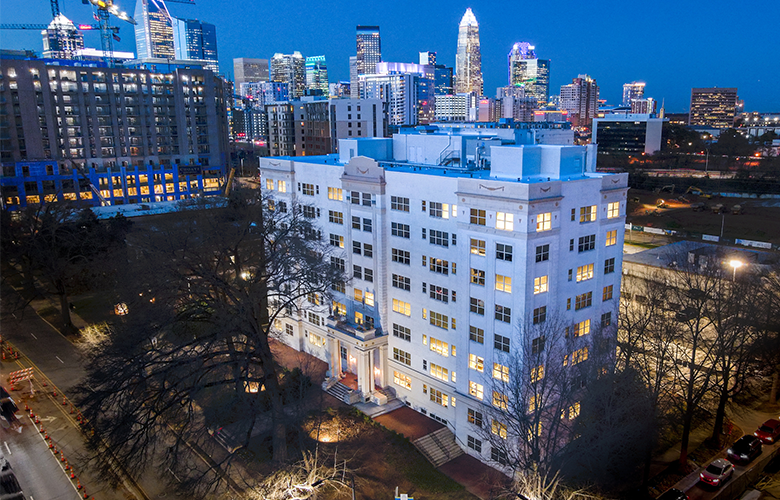 A Minnesota-based commercial real estate firm is expanding its reach by planting roots in Charlotte.
Brisky Net Lease, founded in 2010 by Brian Brisky, is a leasing and investment brokerage that focuses predominantly on retail and industrial properties across the country. Brisky said he decided about a year ago that instead of adding more brokers to his team of six in Minneapolis, it was time to open a second office.
"We've been on a high-growth trajectory since about 2016, and the last three years in particular have been really intense, so it made more sense to grow geographically than to add more people in this (Minneapolis) market," he said.
Brisky said he looked at markets like Dallas and Phoenix, but ultimately decided Charlotte was the right place for the second office.
"The fit and people have to be right; I'm not going to force anything," he said. "I talked to some recruits in Charlotte and liked everything about it ... It feels a lot like Minneapolis."
Brisky Net Lease moved into a roughly 800-square-foot office at The Addison, at 831 E. Morehead St., last month. The local office will have between five and 10 employees with the opportunity for growth and expansion, Brisky said.
The Addison is a 68,000-square-foot, nine-story office building at East Morehead and McDowell streets. It was built in 1926 as Charlotte's first luxury condominium and later converted into office space and expanded in 1997.
"(The office) is right near where people want to be, and having our agents here will allow us to develop closer relationships with institutions, developers and groups in the Carolinas and help us transact more."
Brisky said Charlotte is the first of several new markets the firm will break into over the course of the year. He has plans for expansion to the West Coast, as well as Florida or Texas.