Charlotte civil engineering firm V3 Southeast more than doubles office space with lower South End move
April 14, 2023
By Elise Franco | Staff Writer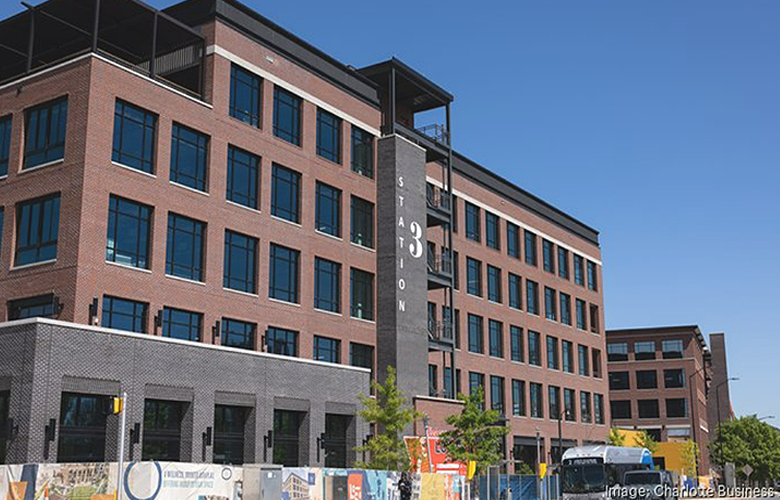 Charlotte-based V3 Southeast is more than doubling its footprint with a move to The Station at LoSo.
The landscape architecture and civil engineering firm, formerly known as Bloc Design, signed a seven-year lease for 11,500 square feet of office space at the mixed-use development's Station #3, at 3700 South Blvd. Currently, V3 Southeast operates out of a 4,500-square-foot office at 2923 S. Tryon St.
V3 Southeast was founded in 2011 as Bloc Design by Collin Brock and Larry Lockhart. The firm was acquired last March by Chicago-baed V3 Companies, which has 10 U.S.-based offices across Illinois, Indiana, Ohio and North Carolina.
Brock, Charlotte regional manager and land development group leader, said the firm began expansion plans in 2020, prior to the acquisition, knowing they wanted to stay near South End. The firm will move into the new office in early August.
"We decided we wanted to stay in South End, where we'd been most of our existence as Bloc Design, but we did look at other markets — FreeMoreWest, the outer edge of uptown, the north end," he said. "We saw this space and location and decided it was worth the investment."
Brock said the expanded space will allow the 26-person office to grow over the long term, with plans to double in size over the next three to five years.
Redline Design Group is designing the upfit, which Brock said will include private and collaborative workspaces, outdoor seating and lounge areas, roll-up doors and additional amenities.
"It will have the warmth and energy and look and feel of a design firm," he said. "And we like the walkability factor of being in a mixed-use development ... with the light rail at our back door."
Kenny Smith and Holly Alexander with New South Properties represented V3 Southeast, and Beacon Development Co. represented the landlord. Redline Design Group is the project architect.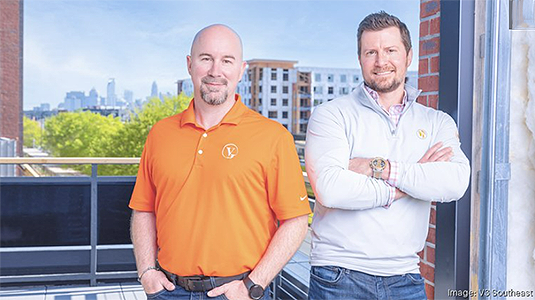 Larry Lockhart and Collin Brock co-founded Bloc Design, now V3 Southeast. The Charlotte civil engineering firm is moving its operations into a new space at The Station at LoSo.