Raleigh cabinet distributor seen on HGTV moving to new business park
April 11, 2023
By Kayli Thompson | Staff Writer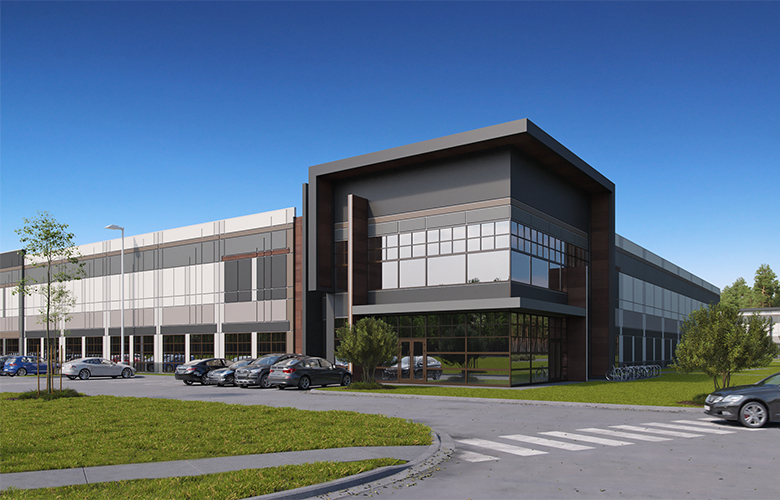 A cabinet distributor seen on HGTV's "Property Brothers" will be the anchor tenant at a new business park in Knightdale.
Beacon Partners has started construction on Knightdale Gateway Business Park, a 511,000-square-foot industrial park at 5901 Farmwell Road – off Knightdale Boulevard between the Neuse River and Interstate 540. Kitchen Cabinet Distributors signed a lease for 195,056 square feet of space in one of the two buildings. 
The business park will feature a 221,363-square-foot building, anchored by Kitchen Cabinet Distributors, and a 289,632-square-foot building that will have frontage along U.S. 64. There will be 435 parking spaces and a concrete truck court with trailer parking.
Beacon Partners Triangle Market Leader and Partner Walker Gorham said the company can't disclose the cost of the project, but it is 100 percent funded. The construction loan is with Fifth Third Bank (Nasdaq: FITB), and the remaining costs are capitalized internally. The company anticipates completing construction in the second quarter of 2024.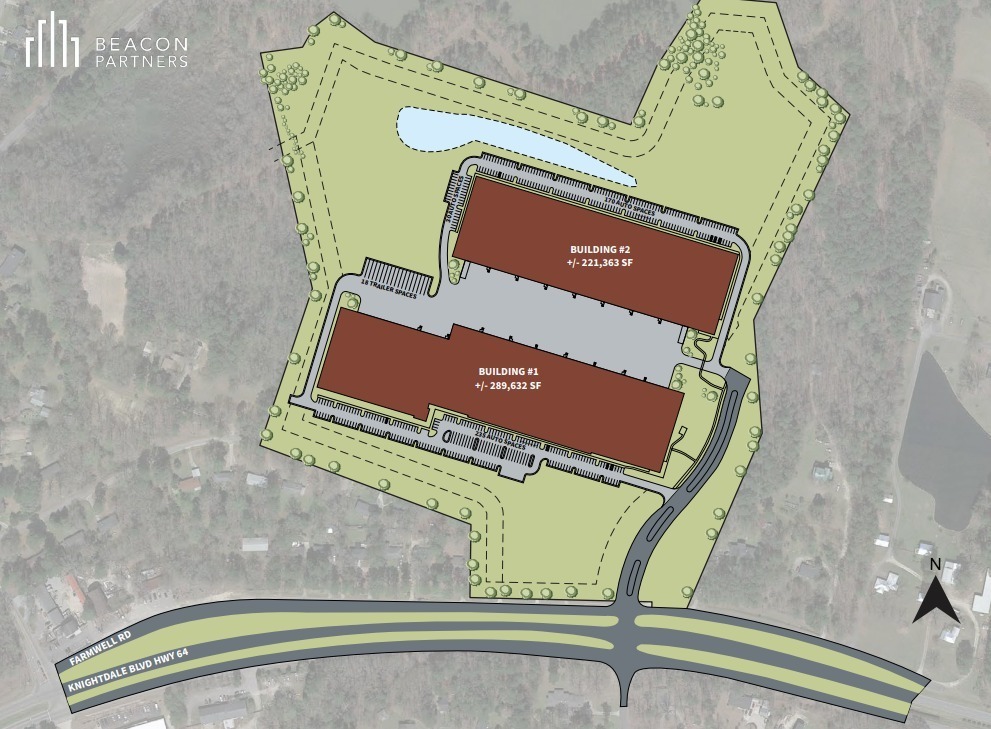 "Kitchen Cabinet Distributors is excited to build and occupy a beautifully functional space in the Raleigh market at Knightdale Gateway to serve our regional distribution needs," said Megan Mazur, vice president of sales, marketing, and customer care for KCD. "We have proudly called Raleigh home since 2007 and will continue to operate our headquarters from the new facility with our talented team members."
Kitchen Cabinet Distributors currently operates its U.S. headquarters out of a space on Atlantic Avenue in Raleigh. Its website says its cabinets have been seen on HGTV and The Food Network's "Aarti Party." The new location will allow the company to expand its headquarters along with an upgraded showroom.
Construction of the park will include a new road, Milburnie Lake Drive, with its address being 421 and 431 along with a full movement traffic signal at the park entrance.
Gorham said the company is actively negotiating with other tenants for the rest of the space in the park.
The business park sits on 54.13 acres and is near the Knightdale Marketplace shopping center. The assessed value for the property is $3.1 million. The site is currently partially forested and has a handful of single-family homes and buildings.
Construction of industrial space isn't slowing down in the Triangle. 147 Exchange, a 274,370-square-foot industrial building in Durham, finished construction at the end of February. A light industrial building featuring 625,000 square feet of space is planned for Garner.
And a new industrial building will be developed by SunCap in Northwest Raleigh encompassing 120,120 square feet.
Beacon Partners is also behind the Beacon Commerce Park in Garner and the planned Apex Gateway.