Solve Industrial to open new distribution facility, expand headquarters in Steele Creek
October 12, 2022
By Collin Huguley | Staff Writer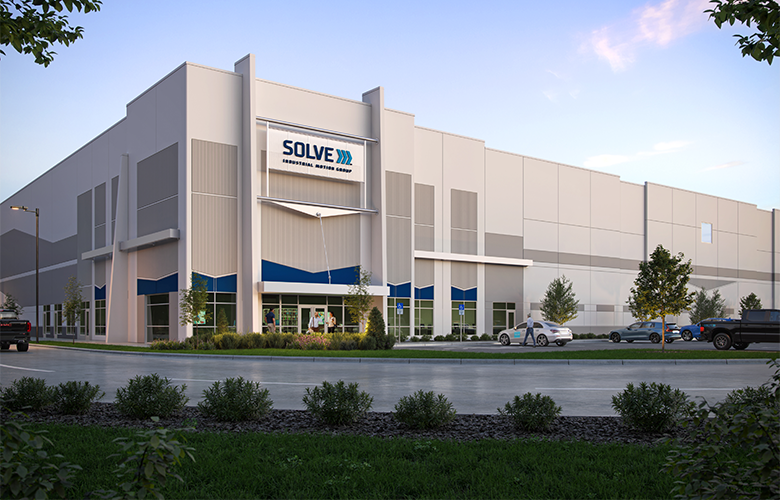 A manufacturer of bearings and power transmission products is expanding its Charlotte operations with a new facility in the Steele Creek area.
Solve Industrial Motion Group announced today it would invest $34 million into a new 282,134-square-foot industrial facility off Westinghouse Boulevard. The exact address for that facility has not yet been disclosed. 
The facility, which is being developed by Beacon Partners, will house the company's headquarters and distribution operations.
Solve will retain 51 workers and hire 60 more as part of the expansion, the city of Charlotte said.
The expansion gives Solve more than 200,000 additional square feet compared to its existing Charlotte space at 1817 Westinghouse Blvd., where the company has been since the 1990s.
"Charlotte represents a strategic expansion of our network while reinforcing our position as the most trusted and knowledgeable source for bearings and power transmission products," Solve CEO Lisa Mitchell said. "The search was challenging, but it accommodates our future growth and our commitment to having the right inventory in the right location to best serve our customers."
Construction on the building will begin this year. Solve expects to move into the space in late summer or early fall of 2023, the company said.
Beacon's project team for the build-to-suit facility includes Myers & Chapman as the general contractor, Merriman Schmitt Architects and Redline Design on the architectural/design side and Orsborn Engineering Group as the civil engineer. Ian Bertolina of Bertolina CRESI represented Solve in the build-to-suit deal with Beacon.
Solve said it chose the site off Westinghouse Boulevard after considering several locations in North Carolina and South Carolina.