Beacon partnering with Carolina Premium Beverage on new HQ and distribution center
March 31, 2020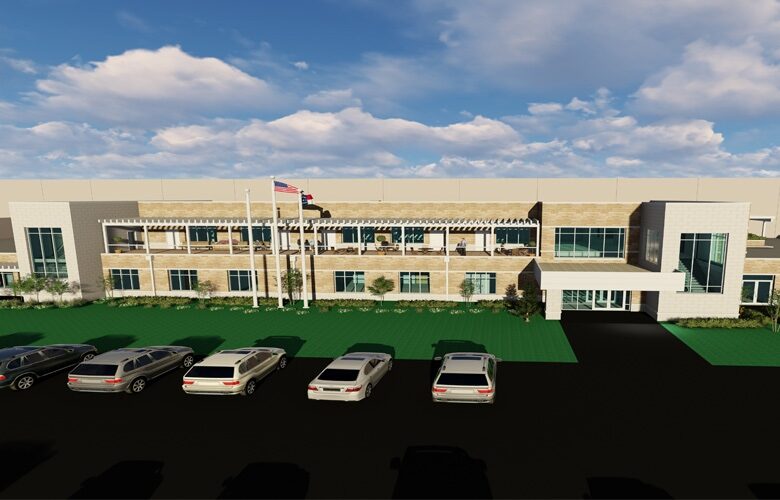 Beacon Partners has announced they are building a new headquarters and distribution facility near Charlotte Douglas International Airport for Carolina Premium Beverage (CPB). The new 216,275 square-foot facility will have two stories of office space, a meeting/training room, outdoor patios, cold and cooled storage, and a state-of-the-art beverage picking system.

CPB, a beer distributor in the five-county region surrounding the Charlotte metro area, had sold their facility in Concord, N.C. and needed a more central location to serve their core market customers. Carolina Premium Beverage engaged Lincoln Harris to locate and facilitate a new, state-of-the-art, built-to-suit distribution center and corporate headquarters for CPB.  After an intense market search, the company selected Beacon Partners to develop this ambitious project.  
"We had an extremely tight market and very few suitable sites available, so we saw this as a difficult assignment with a schedule that would not allow for any missteps," said Jubal Early, Senior Vice President-Brokerage Services for Lincoln Harris. "Thanks to Beacon's extensive market knowledge, they helped us select the ideal site- 24.3 acres at the intersection of Beam Road near Coffey Creek Business Park in southwest Charlotte.
"The Beacon team is excited to partner with CPB on their new HQ facility in Charlotte," said Sean McDonnell, Director of Build-to-Suit Development at Beacon Partners. "They are a pleasure to work with, and it's easy to see why CPB is so well known and highly regarded for representing and distributing so many great local, national and international brands.
"At Carolina Premium Beverage, we constantly work to create a positive and rewarding environment for our employees," said Chris Caffey, CEO and Partner. "This new facility will help us further our commitment to the personal growth of every team member through plenty of space for training and interaction.
Construction on the new CPB facility is underway, with an expected delivery date in Q1 2021. The project team includes InterCon Building Corp as general contractor, Design Group Facility Solutions as architect, Orsborn Engineering Group as civil engineer and WPGM as structural engineer. Jubal Early, Marshall Williamson and Andre Collins of Lincoln Harris represented CPB. Tim Robertson of Beacon Partners represented the landlord.