Beacon Partners Expands Triangle Portfolio with Sanford, N.C., Industrial Acquisitions
December 13, 2022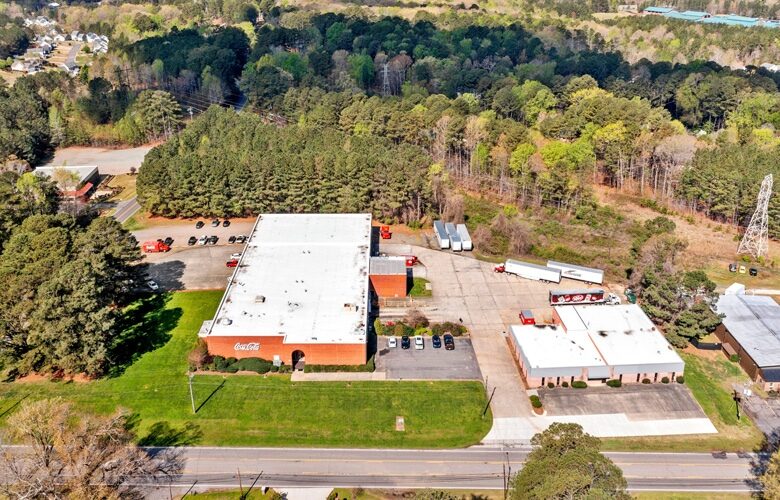 Beacon Partners has purchased two distribution facilities along U.S. Route 1 in Sanford, expanding the company's holdings across the Triangle. 5100 Rex McLeod Drive includes a 100,800 square-foot distribution building in Central Carolina Enterprise Park on U.S. 1. Beacon's second acquisition is located at 1605 Hawkins Avenue and features a 32,114 square-foot distribution building and a separate 8,686 square-foot flex building less than one mile from the intersections of U.S. 1, U.S. 501 and U.S. 421. Both acquisitions are well positioned for regional distribution users requiring convenient access across the Triangle. The properties are located just 20 miles west of I-540 along U.S. 1 and only 30 miles southwest of Raleigh-Durham International Airport.
"Sanford and the U.S. Route 1 corridor continue to post extremely strong distribution demand and population growth," said Walker Gorham, Partner and Raleigh Market Leader for Beacon Partners. "The proximity to RDU and several of the U.S. 421 Carolina Core megasites, coupled with the strategic investment being made in the region by VinFast, Wolfspeed, and Toyota, are exciting."
 With these acquisitions, Beacon Partners owns and operates over 1.9 million square feet in the Triangle area, with an additional 2 million square feet planned or under construction.
Beacon Partners is renovating the 5100 Rex McLeod building with plans to re-lease the facility in 2023. The property is situated on 10.34 acres, supporting additional outdoor storage or increased vehicle / trailer parking requirements. 1605 Hawkins Avenue has been the long-time home of Coca-Cola Bottling and will continue to be leased to Durham Coca-Cola Bottling Company until their relocation to Apex Gateway, their new state-of-the-art distribution facility being constructed at the intersection of U.S. 64 and N.C. 751. Groundbreaking for the master-planned Apex Gateway project is slated for the spring of 2023.