Beacon Partners joins flurry of real estate activity west of uptown
December 17, 2019
By Ashley Fahey | Real Estate Editor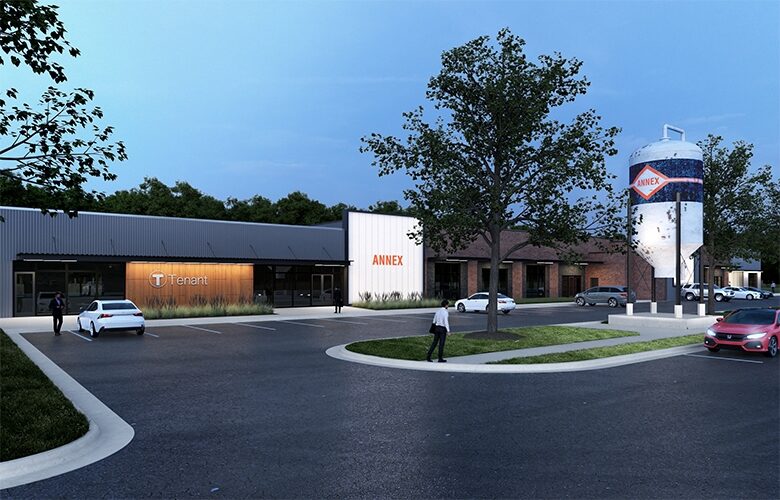 Beacon Partners' next project is the latest to join a growing number of commercial real estate developments west of uptown.
The Charlotte developer said late Monday that it will upfit a 48,000-square-foot warehouse building in the Seversville neighborhood, at 800 Gesco St., into new office and retail space. Beacon last week paid $5.6 million for the property, according to Mecklenburg County real estate records. The building is on a 2.1-acre parcel, between Tuckaseegee Road and State Street, and it dates back to the early 1950s.
Beacon said it's seeking tenants who need between 5,000 and 48,000 square feet of space. The warehouse was originally built for Clorox, which used it as a manufacturing center, then it later became a recycling and sorting center for Plyler Paper Products in the 1980s. The structure was built with terracotta masonry and a 22-foot-high, wooden roof-truss system with skylights. Beacon plans to restore the interior and exterior brick, install new windows and an overhead door system, add new roofing and skylights, and upgrade the building's utilities.
Construction is expected to start at 800 Gesco, which is being branded as The Annex, in January, with tenant spaces beginning to deliver next fall.
Elsewhere in Charlotte, Beacon Partners is doing adaptive-reuse deals in Villa Heights and Lower South End.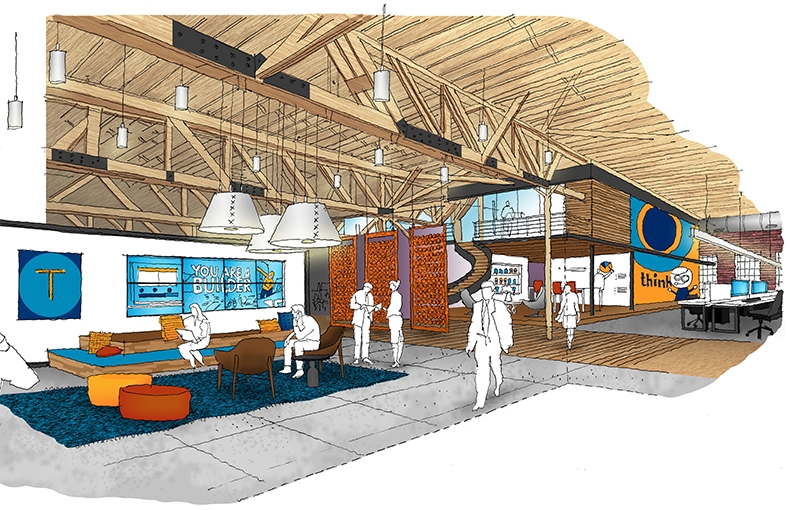 Beacon says it will begin work on The Annex in January, with spaces delivering to retail and office tenants next fall.
REDLINE DESIGN GROUP

---
The area immediately west of uptown, which has been called names like FreeMoreWest and the Freight District, has seen a steady uptick in real estate interest, especially adaptive-reuse projects that are bringing new retail and office space to the area. Companies like Wray Ward and Stratifyd are moving hundreds of employees into new offices on Thrift Road — near the Freedom Drive and West Morehead Street intersection — next year while new food and beverage outlets like Noble Smoke and Traust Brewing Co. have opened or soon will.
Some of the activity is being driven by opportunity zone investment, as much of Charlotte's west side, including areas that touch uptown, is in an opportunity zone. The federal legislation introduced in late 2017 has driven a lot of real estate speculation — and some investment — over the past year. It offers tax breaks over a decade to qualified funds that invest in real estate or new businesses in designated low-income census tracts, with the stated intent of spurring needed economic development in struggling areas. But the outcomes and implications of opportunity zone investment have been debated; several local leaders have questioned whether opportunity zone investments will simply result in resident displacement and accelerate neighborhood gentrification.
Not all projects on Charlotte's west side have been opportunity zone-driven, though. Those in real estate here have previously noted the area's affordability compared to areas like South End as well as its proximity to uptown and other booming areas.
Other adaptive-reuse projects west of uptown include the Salt + Vinegar project — to be anchored by Legion Brewing — by White Point Partners on West Morehead Street and several building upfits by The Browder Group, an early investor in the area.
Anne Johnson at CBRE represented the seller in the Gesco Street transaction. Erin Shaw at Beacon will handle leasing at The Annex. Redline Design Group is the project architect.