Beacon Partners lands Grainger as latest big-name tenant at Carolina Logistics Park in Pineville
June 12, 2023
By Collin Huguley | Staff Writer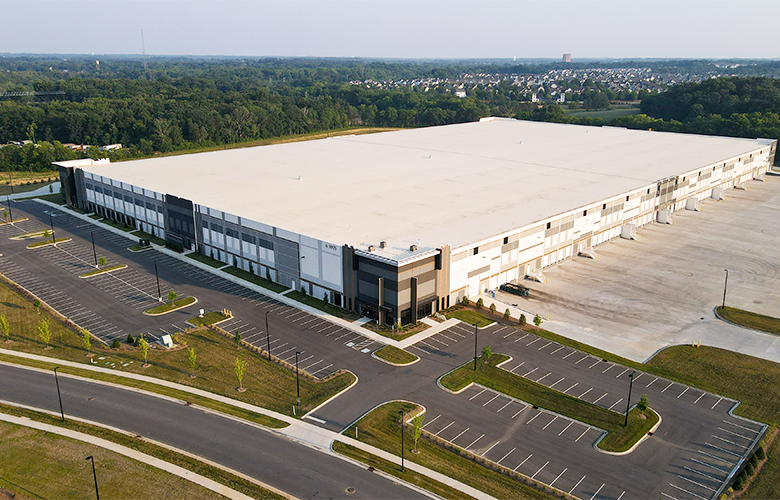 Another big-name tenant has signed on at Beacon Partners' massive industrial park in Pineville.
W.W. Grainger Inc. (NYSE: GWW) has signed on to fully occupy an industrial building of just over 525,000 square feet at Carolina Logistics Park, a company spokesperson confirmed to the Charlotte Business Journal. The building delivered earlier this year and will be home to a bulk warehouse facility for Grainger. The Illinois-based industrial supply company expects the Pineville facility to be fully operational next year.
Grainger's bulk warehouses are "designed to receive, stock and ship bulk items — for example, generators and water heaters," the Grainger spokesperson added.
"This additional warehouse capacity will enhance service to customers in our Southeast market, allowing Grainger to continue delivering best-in-class, next day complete orders across the United States," a company spokesperson said in a statement to CBJ.
Beacon's Tim Robertson heads leasing efforts for the developer at Carolina Logistics Park. JLL's Rich Grieder, Matthew Greer, Jake Ehrenberg and Rob Wheeler represented Grainger in the lease deal with Beacon. Beacon's project team for the building leased by Grainger included The Conlan Co., Merriman Schmitt Architects, Orsborn Engineering Group and Wells Fargo.
Grainger joins a host of other tenants at Carolina Logistics Park, the nearly 300-acre industrial park that will include several million square feet of space upon completion.
Amazon.com Inc. operates a facility of over 1 million square feet there, and CBJ reported last year that Carolina Foods had signed on for a large building at the park as well. Earlier this year, Beacon fully leased a new building of just over 200,000 square feet at Carolina Logistics Park to four different tenants.
"We are thrilled to welcome Grainger into Carolina Logistics Park and expand our relationship with them as a customer in our portfolio," Robertson said in a statement to CBJ.