Developers behind huge Apex project look to add restaurant, retail space
June 02, 2023
By Uma Bhat | TBJ Intern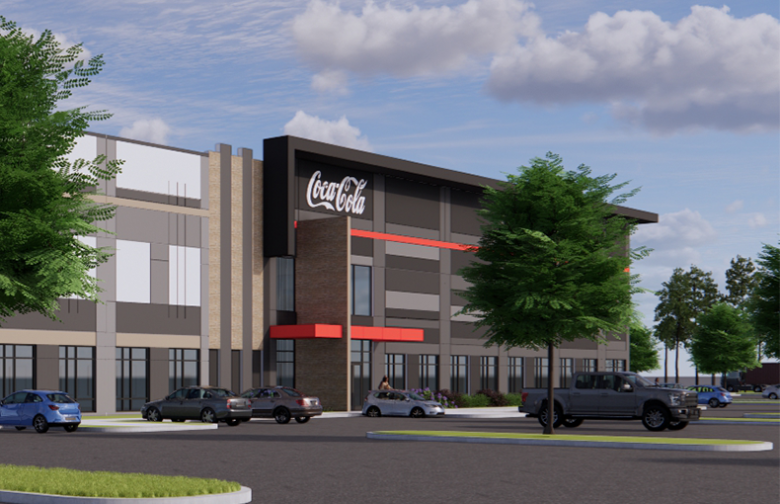 A massive development on the western edge of Apex is about to rise as the developers plan future phases.
Beacon Partners of Charlotte says the Apex Gateway project is set to break ground next week. The more than 1 million-square-foot development will have a first phase anchored by three light industrial buildings totaling 480,000 square feet. Plans also call for life sciences and medical office space.
Walker Gorham, who leads Beacon's expansion efforts in the Triangle, said that with the industrial space will likely come a demand for retail options in the future. "That would be anything from strip retail, food and beverage, restaurant and quick service restaurant in particular," he said.
The developers expect to have more than 50,000 square feet of retail space.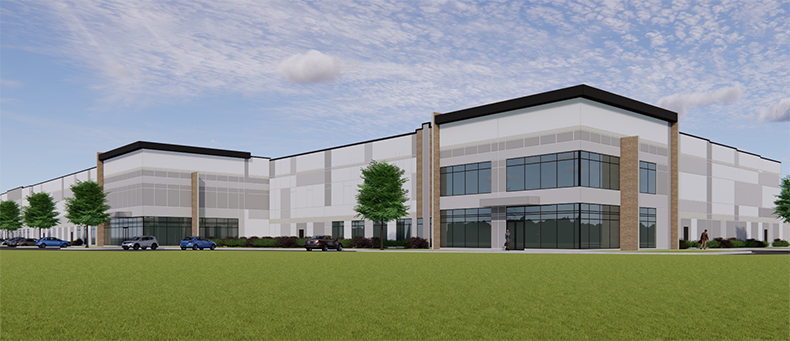 Apex Gateway spec buildings 1 and 2
Apex Gateway spans more than 380 acres at the intersection of U.S. Highway 64 and N.C. Highway 751 on the Chatham side of the Chatham/Wake County border.
The first phase is slated for completion in the third quarter of 2024. It incudes the new state-of-the-art headquarters facility for Durham Coca-Cola Bottling Company, totaling 172,150 square feet. The company is consolidating its operations, and its facility in Durham is set to be redeveloped.
Beacon Partners anticipates starting on the second phase of the project in the fall of 2024.
Gorham said that though the retail space will initially be curated for smaller, service-oriented businesses and restaurants, the scope will expand as the project matures.
"Ultimately as we get through subsequent phases of the project, we anticipate there being anchored retail, fitness and the like," he said.
Gorham declined to disclose a capital investment figure for Apex Gateway.
Al Williams and Matt Winter of JLL are handling leasing for the speculative developments at Apex Gateway. The project team also includes general contractor The Conlan Company, HagerSmith Design as architect, and Advanced Civil Design as project engineer. Truist (NYSE: TFC) is providing construction financing.
The developers are working with the Town of Apex to master plan a trail network and curated green space with the goal of creating a connected pedestrian and bike trail that will run across all phases of the project, Gorham said.
The project adds to the rapid pace of development in western Wake and eastern Chatham counties, which is being accelerated by manufacturers like Wolfspeed (NYSE: WOLF) and VinFast planning huge operations in Chatham that have the potential to bring thousands of jobs to the region.