Beacon Partners Purchases Village District Office Building
January 10, 2022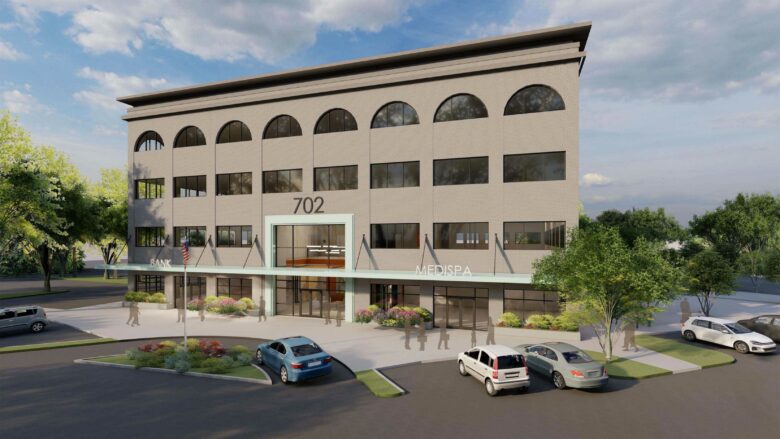 RALEIGH, N.C. – (January 6, 2021) Beacon Partners has announced that it closed on the purchase of 702 Oberlin Road in Raleigh. The recent closing marks over 750,000 square feet of industrial and office property acquisitions within the greater Raleigh-Durham market in 2021 for the firm. 
702 Oberlin, a boutique brick office building constructed in 1985, stands four stories tall and measures approximately 58,000 square feet. The property is located directly to the north of the Village District shops and restaurants and features a convenient surface parking lot with unparalleled walkable amenities. 
"The opportunity to expand Beacon's Raleigh portfolio in such a dynamic and amenity rich location is incredibly exciting," said Walker Gorham, Director of Investments and Raleigh market lead for Beacon Partners. "We look forward to completing a comprehensive renovation program at the property that we believe will be well received by tenants seeking an incredibly convenient, boutique office environment."
Beacon's near-term repositioning strategy includes an exterior building shell renovation that incorporates glass storefront entry doors directly into each first-floor suite, a new two-story glass entryway at the building lobby, and a fresh new paint color for the building's brick façade. Beacon also plans to update the building lobby, common areas and restrooms. The building's efficient 15,000 square foot floorplate caters to office tenants ranging in size anywhere from 2,000 to 45,000 square feet. The property currently has 50,000 square feet available for lease.  David Divine of APG Realty Advisors represented the seller, Oberlin Investors.