Beacon Partners signs two leases at Beacon Commerce Park in Garner
February 16, 2022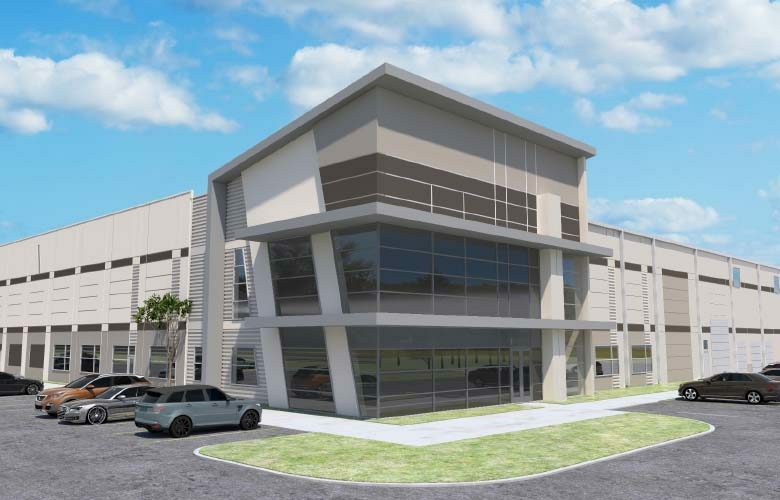 Beacon Partners and HM Partners have announced that two companies, Core and Main and Fishman Flooring Solutions, have signed leases for 66,908 square feet at Beacon Commerce Park in Garner, N.C. A 48-acre master-planned industrial park at Jones Sausage Rd. and Wilmington Rd., Beacon Commerce Park's first phase consists of two buildings at 5000 and 5100 Jones Sausage Rd., totaling 89,932 square feet and 280,147 square feet respectively. They are scheduled to be completed this May.
Core and Main, who leased 33,269 square feet at 5000 Jones Sausage Road, is a leading specialized distributor of water, wastewater, storm drainage and fire protection service. The new facility is part of the company's ongoing national expansion.
Fishman Flooring Solutions, one of the largest wholesale flooring distributors with 38 East Coast and Mid-West locations, is leasing 33,639 square feet at 5000 Jones Sausage Road as well.
"We had outgrown our current Raleigh location and needed additional dock doors and warehouse space to better serve our Triangle, Triad and Eastern, North Carolina customers," said Bill Mabeus, Executive Vice President of Fishman Flooring Solutions. "We chose Beacon Commerce Park in Garner for the ease of access to Rt. 40 and the eventual nearby exit to I-540."
Both tenants are scheduled to move in 2Q '22. CBRE | Raleigh handled the leasing on behalf of the landlord and Ann-Stewart Patterson of CBRE | Raleigh represented Core and Main and Austin Nagy of CBRE | Raleigh represented Fishman Flooring.
Building on the success of the first two buildings, HM Partners and Beacon Partners recently received approval from the Garner Town Council to move forward with plans for phase two, a speculative 260,954 square-foot facility. Groundbreaking is scheduled to begin this May.
"We're excited to deliver the first two buildings at Beacon Commerce Park with two pre-leases," said Beacon's Raleigh Market Leader, Walker Gorham. "Such robust activity speaks to the depth of the industrial market demand in the Raleigh-Durham market."
Beacon Commerce Park offers immediate access to I-40, I-440 and is located 6.5 miles from Downtown Raleigh. The Park's features include clear heights ranging from 30-to-36 feet, full concrete truck courts as well as prevalent glass entrances. Along with Nagy and Patterson, Tim Robertson of Beacon Partners is handling the leasing. Architect is Merriman Schmitt. Engineer is Advanced Civil Design, and general contractor is Choate Construction. Bank of America is the lender.