Developer underway on two more buildings at massive Pineville industrial park
April 21, 2022
By Collin Huguley | Staff Writer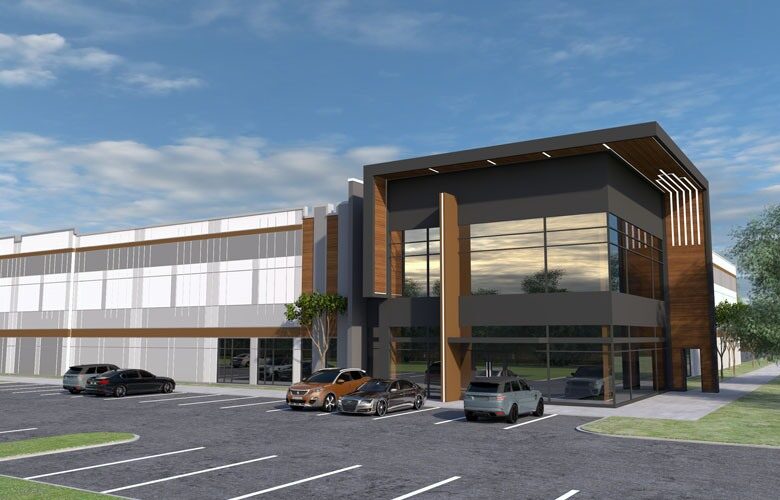 Two more buildings are underway at Beacon Partners' massive industrial park in Pineville.
Beacon has begun construction on Buildings 2 and 3 at Carolina Logistics Park as it attempts to diversify building sizes at the development. Building 2 is 202,403 square feet, and Building 3 is 173,471 square feet. Both buildings, at Carolina Logistics Drive and Downs Road, are scheduled for delivery in the third quarter.
The buildings will have 32-foot clear heights and 180-foot truck courts.
The general contractor for the project is The Conlan Co., with Merriman Schmitt Architects and Orsborn Engineering Group also on the project team. Wells Fargo is the lender for the development. Beacon industrial partner Tim Robertson is handling leasing for Carolina Logistics Park.
"While we are seeing good activity for larger prospects in the market, we felt like now is the ideal time to deliver speculative product for those tenants seeking 50,000 to 200,000 square feet," Robertson said. "The market currently has a scarcity of similar-sized spaces comprised of both existing product and projects under development. We have conviction that these buildings are well-positioned to help solve that demand."
Carolina Logistics Park spans 288 acres and is expected to include up to 3.6 million square feet of industrial space upon full buildout.
Amazon already operates a distribution center at the park of just over 1 million square feet, and Empire Distributors has taken a 230,614-square-foot space there. Another building of 525,624 square feet, named Building 4, is currently under construction and scheduled to deliver in June. There is space for two more buildings at the park totaling around 1.5 million square feet.