Digital mortgage lender seeks to hire 1,000 in Charlotte over next five years
September 17, 2019
By Ashley Fahey and Caroline Hudson | Real Estate Editor and Staff Writer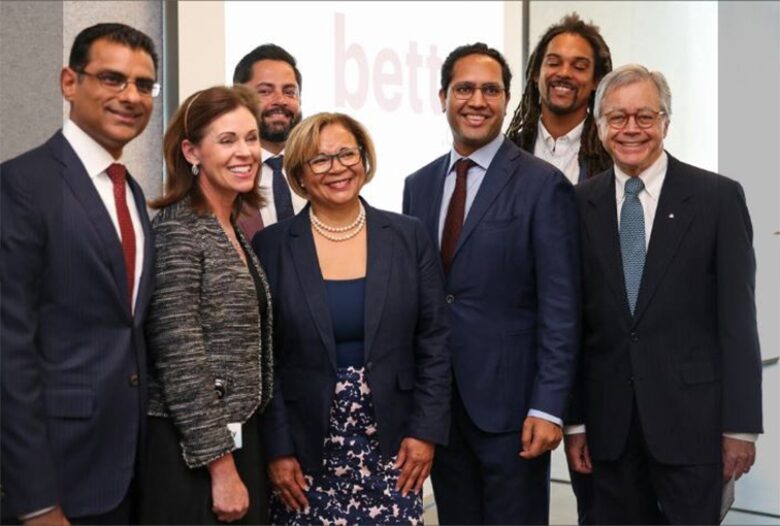 A fast-growing digital mortgage lender has ambitious hiring goals for its new office in Charlotte.

New York-based Better.com, which opened an office at WeWork RailYard in South End last month, seeks to hire 100 people here by year's end and 1,000 within the next five years — and "probably way beyond that," said Vishal Garg, Better.com founder and CEO. The financial-technology company recently landed a $160 million Series C round of funding led by Activant Capital, with backers including Ally Financial Inc. (NYSE: ALLY), American Express Ventures, Citi and others. The company's total funding to date is $254 million.
The bulk of the jobs to be filled in Charlotte will be in sales, software engineering, partnerships and operations. Current job postings for Better's Charlotte office include a people operations manager, loan processor, operations associate and mortgage loan underwriter.
A spokeswoman for the city of Charlotte said no incentives were involved in the deal.
Better.com considered other areas for its second office, including upstate New York, the New York City metro area in New Jersey, and Florida, Garg said. He and other managers at Better were first introduced to Charlotte after Ally, which keeps a substantial hub here, invested in Better.com's Series B round in early 2017. Earlier this year, Better began a partnership with Ally Financial, piloting a digital mortgage offering initially for customers in nine states, including North Carolina, starting in July.
Better.com's other backers include Goldman Sachs and Kleiner Perkins, the latter of which has previously invested in Amazon, Google and Twitter.
Garg said he and the rest of the leadership team wanted to be in a city where financial services are at "the forefront."
"With the numerous banks that make Charlotte as their headquarters, we thought we'd get the right mix of people," he continued. About 30% of Better's workforce has a professional background in mortgages. An entry-level development position at Better.com can range between $60,000 and $80,000.
A look inside The RailYard South End
Companies like coworking giant WeWork and consulting firm Slalom have settled in, and employees are already working at The RailYard, a two-building project that includes about 300,000 square feet of office space and 30,000 square feet of retail. (Aug. 22, 2019)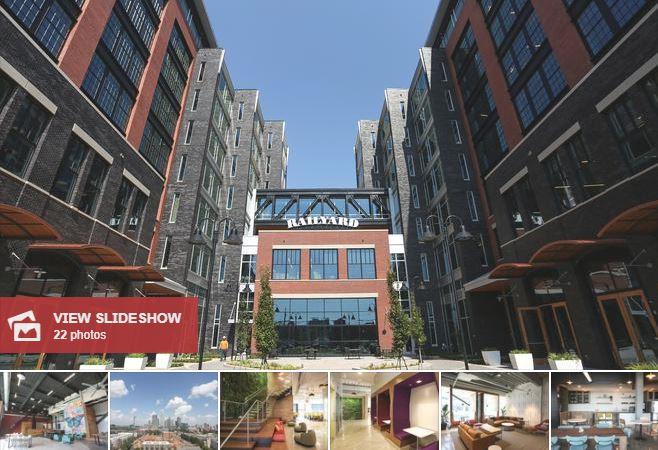 Better's relationship with Ally Financial, as well as other local connections, also played a critical role in its decision to set up a physical office here. The fintech company needed more capacity for its work with Ally — but also for its own growth trajectory, said Diane Morais, president of consumer and commercial banking products at Ally Bank.
"The power of pooling our resources together to create a compelling reason for Better to choose Charlotte, I think, is resulting in what we're talking about right now," she said. "We're very pleased that they're so close, and I think that's just going to help not only this partnership continue to flourish, (but) we'll see what other opportunities we have as we move forward."
So far, Better has between 20 and 30 people working in Charlotte. The company's local office for the foreseeable future will be at WeWork in South End, but an eventual relocation to a larger office elsewhere in town seems inevitable, based on its growth projections. The company employs more than 700 today, mostly at its New York headquarters but also in California, where it has two offices.
Future real estate needs in Charlotte for Better.com are up in the air, but Garg said the company seeks to be in an area where it can attract workforce — most Better.com employees are in their 20s and early 30s, he said. In recent years, Charlotte companies have increasingly chosen areas like South End over more traditional corporate hotspots in the suburbs because of the area's access to transit, retail amenities and millennial population.
"We've generally been wherever young people are, closest to all the things to enable them to have a better life — I think we're likely going to go where that is" in Charlotte, Garg said.
In New York, Better leases three floors at the World Trade Center, and in San Francisco, the company has a custom buildout at a WeWork office. In both New York and Orange County, California, the company started out in WeWork facilities and eventually relocated to its own space, Garg said.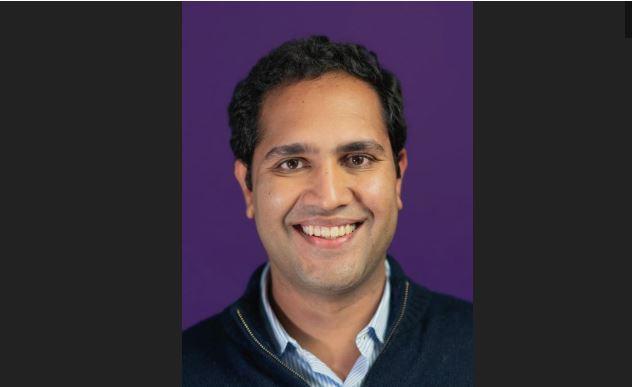 Vishal Garg, founder and CEO of Better.com, created the company after he and his wife missed out on a home purchase — a circumstance he blamed on a lengthy mortgage-approval process. 

BETTER.COM PHOTO
Better anticipates employing between 2,000 and 3,000 people across its footprint within the next year, with the recent Series C funding round earmarked for hiring as well as product expansion and improvement.
Garg said he's confident in the aggressive hiring projections because of the rapid annual growth — north of 300% — in revenue and volume over the past three years. Despite currently funding about $450 million in mortgages a month, Garg said Better.com is only reaching 0.3% of the American mortgage market, valued at $1.5 trillion, providing what he sees as ample opportunity to grow. The company has begun moving into digitizing other aspects of the homebuying process, including buying and selling a property, insurance policies and titles.
"We feel pretty secure about our ability to grow at this rate over the next three to five years," Garg said. The vision is for Better.com to become "the one place for your home on your home screen," he continued.
Charlotte's tech industry has undergone a growth spurt over the past several years. There are currently about 55,000 tech jobs in the Charlotte region, according to data from Chuck McShane, vice president of business analytics and data at the Charlotte Regional Business Alliance. That's a slight uptick from the Alliance's report on technology jobs released this summer.
Since 2014, about 13,300 net new jobs in technology have been added to the region, with 88% of those new jobs in four sectors: professional services, information, finance and insurance, and headquarters.
Better has a noncommissioned business model. The company reported $22 million in revenue last year, up from $7.3 million the year before, and expects to report north of $100 million for 2019.
Better ranked No. 964 on Inc. magazine's most recent list of the 5,000 fastest-growing private companies in the U.S. Garg started the company in 2016 after he and his wife lost out on a home purchase to an all-cash buyer because of what was, in Garg's mind, a lengthy and outdated mortgage-approval process.
The company allows users to upload and digitally sign documents on Better.com to receive loan estimates and pre-approval at a faster rate than industry standards.
The partnership with Ally Financial, which involves an end-to-end digital mortgage process, has since rolled out in 23 states, accounting for about 70% of Ally's mortgage origination volume.
"It really just is the way to get a mortgage in the 21st century — the way consumers want to interact, digitally, easily, on my time," Morais said. "And it can be done with the advice of a human if the customer desires that."
The plan is to roll the program out in all the states in which Better is licensed by early October, Morais said.
Information on jobs for Charlotte's Better.com office can be found at better.com/charlotte.