Internship program launches to give minority college students experience in commercial real estate
February 04, 2021
By Ashley Fahey | Real Estate Editor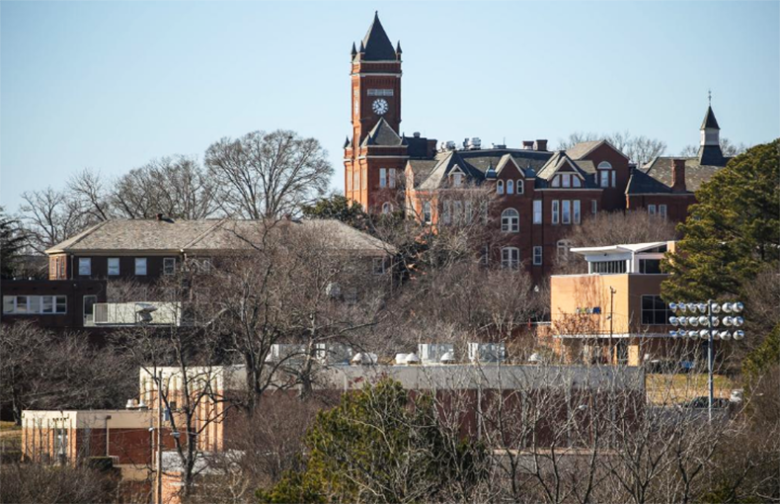 A national nonprofit organization that creates programs to help underserved youth become more real estate savvy has launched in Charlotte.
Project Destined and Urban Land Institute Charlotte recently started an internship program that pairs minority college students with a Charlotte commercial real estate firm to gain real-world experience in the industry. The program, starting with the current spring semester, has four local firms participating so far: Beacon Partners, Crescent Communities, Faison and Asana Partners.
Project Destined provides training in financial literacy, entrepreneurship and real estate through an e-learning platform and live courses. It's the second of its kind in North Carolina.
The program is working closely with Johnson C. Smith University and other historically Black colleges and universities, but a student at any university may apply. The current cohort includes three teams of 10 students, including 19 from JCSU and others from Central Piedmont Community College, UNC Charlotte, North Carolina A&T State University and Winston-Salem State University.
Laura McLean, associate vice president for academic affairs at JCSU, said Cedric Bobo — who founded Project Destined — reached out to college president Clarence Armbrister awhile back about creating a program in Charlotte. McLean said the university works with several organizations for experiential learning programs and internships, so the initiative with Project Destined matched JCSU's goals.
JCSU is also offering a new real estate course through the Project Destined partnership. The course, part of JCSU's business and economics department, is designed to be consistent with the internship program.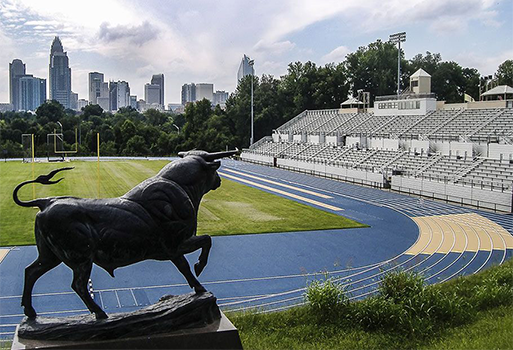 McLean said the class covers topics like real estate acquisitions, development and management, and financing a property.
Commercial real estate continues to be, overwhelmingly, a white industry. Numerous barriers exist for people of color, such as access to a robust professional network, a critical aspect of real estate dealmaking.
Last summer, systemic racism and inequity came to the forefront again in the wake of George Floyd's killing at the hands of police in Minneapolis. Since then, businesses and others have pledged to do more to combat racism and address disparities.
Doug Irmscher, chief operating officer at Beacon Partners, said he and executives at other Charlotte real estate firms had been discussing over the past several months ways to tap into and hire a more diverse workforce.
Working with Project Destined and ULI Charlotte made sense because of the program's credibility and established infrastructure, Irmscher said.
While Beacon and other real estate firms already have internship programs, many participants come out of real estate schools and tailored programs. Project Destined connects companies with youth and college students who likely aren't already exposed to industries like real estate, and the organization has partnerships with HBCUs across the country.
"At the end of the day, the big-picture goal is to be able to attract and educate a future pipeline of diverse professionals in our community and create upward mobility," Irmscher said.
Students in the program will work with mentors at the firm at which they're interning over eight to 10 weeks, Irmscher said. The students will work on actual real estate deals in Charlotte over the course of their internship and meet with mentors every other week for one-on-one sessions. There will also be several team-based competitions developed around practical projects and real-world scenarios throughout the program.
Interns earn a stipend while in the program and JCSU participants will have the cost of their real estate license covered by participating firms.
"We'll guide them through how they're looking at the deal and understanding real estate overall — the language (and) how to present a deal," Irmscher said.
At the end of the internship, students will present an investment opportunity to commercial real estate executives in a "Shark Tank"-like pitch.
Students don't necessarily need to be majoring in business or have a real estate concentration to participate, he said. The program is currently open to any students interested in commercial real estate as a career.
Right now, the entire program will be done virtually, because of the Covid-19 pandemic. In future iterations, there's expected to be more in-person experiences as part of the program.
McLean said the program and associated course was informed in part by student feedback and interest in real estate as a career. She said a lot of graduates end up living and working in Charlotte, a city booming with development.
"We want to make sure our students are knowledgeable and experts in these particular areas, so they can take on new and innovative opportunities," she said.