Lowe's expands Triad footprint with 85-job distribution center
December 21, 2022
By Lloyd Whittington | Editor in Chief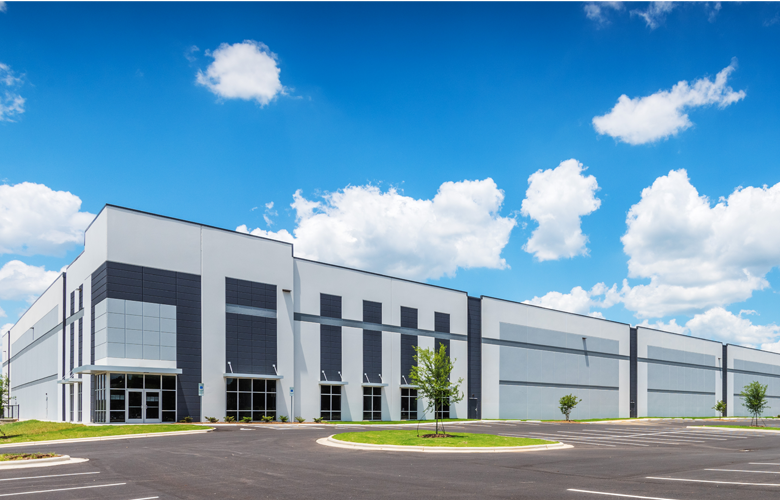 Home-improvement retail powerhouse Lowe's Cos. Inc. recently expanded its footprint in the Triad, opening a 73,000-square-foot distribution warehouse in north High Point that serves as a cross-dock delivery terminal for last-mile delivery of bulky items like appliances, riding lawn mowers and patio furniture.
The Mooresville-based retailer of everything from building supplies to appliances now occupies nearly one-third of a 234,000-square-foot distribution building at 720 Pegg Road, Suite 107, near the corner of Pegg and Gallimore Dairy roads. While the property has a Greensboro address, it is in an area of High Point that has seen a flurry of large industrial buildings in recent years.
A spokesperson for Lowe's (NYSE: LOW) confirmed this week that the facility opened on Sept. 28, creating about 85 jobs, including hourly and management roles. The spokesperson noted that the facility is in keeping with Lowe's announcement two years ago that it was expanding its distribution network as part of an ongoing supply-chain investment. That strategy involves building a market-based delivery network to coordinate deliveries at a market level and allowing the retailer's supply chain and stores to operate more efficiently.  
CBRE Triad's recent third-quarter report notes that the building was recently sold by developer Scannell Properties to Charlotte-based Beacon Development for $25.1 million.
Roughly one-third of the building in the middle remains empty, but the third nearest to the entrance is being upfit currently for a company listed on permits as Bakemark, a California-based supplier of ingredients to retail, in-store and wholesale bakeries, as well as food-service operations. The company's website indicates that it serves about 1,200 suppliers and 19,000 customers across the U.S. and Canada from six manufacturing plants and 30 distribution centers across North America.
The facility that Lowe's and Bakemark are occupying was built in 2019 by Scannell Properties. It neighbors one at 780 Pegg Road that Scannell sold in 2021 for $22 million to an affiliate of Link Logistics, part of the Blackstone Group. Among the tenants operating from that 176,000-square-foot building is Lowe's competitor Home Depot, as well as Cranston Trucking.