New industrial space near Amazon in Garner filling up fast
March 08, 2023
By Kayli Thompson | Staff Writer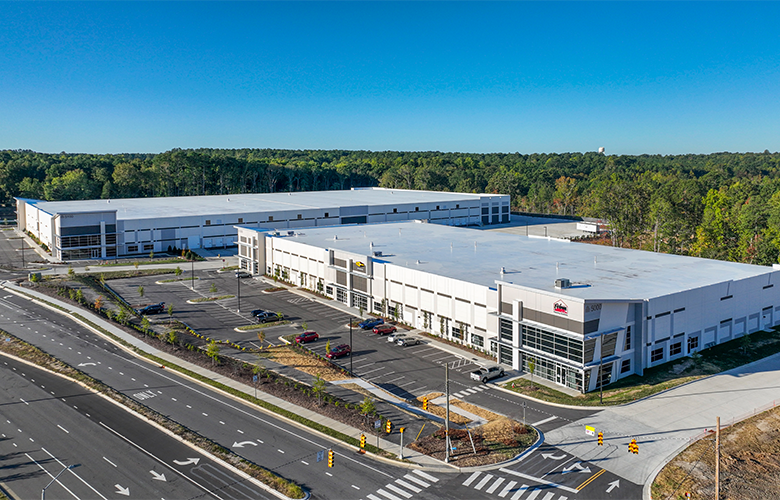 A new business park in southern Wake County has brought on new tenants totaling 363,200 square feet of space.
Beacon Partners and HM Partners, joint developers on Beacon Commerce Park in Garner, have signed leases with four companies in recent weeks. Greentech Renewables, a supplier of solar energy equipment, and Alcami Corporation, a contract development and manufacturing organization, along with two undisclosed tenants in the distribution sector will be moved in by the fall.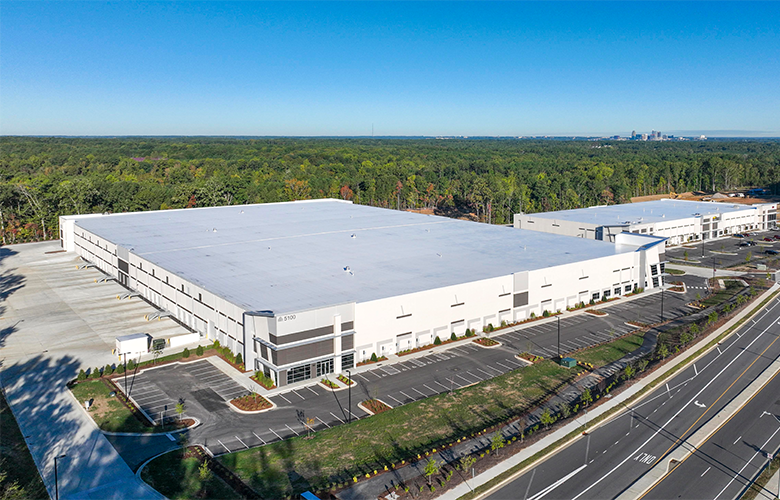 Greentech Renewables, a unit of Consolidated Electrical Distributors (CED), is leasing 68,700 square feet in building three. One of the undisclosed companies is also leasing 164,956 square feet in building three.
Alcami Corporation leased 65,002 square feet in building one while a third-party logistics firm signed on for 64,549 square feet also in building one. Move-in for the two companies will be this spring.
Building three totals 260,954 square feet and is the last building in the industrial park to be constructed, with delivery this summer. It is 90 percent leased with a 27,298-square-foot space available.
Building three is at 4900 Jones Sausage Road.
Buildings one and two are already complete, delivering in fall and late spring 2022 respectively. Building two at 5000 Jones Sausage Road was fully leased up by summer 2022 and totals 89,832 square feet.
"The pace of the leasing activity at Beacon Commerce Park underscores what we are seeing in the market," Gregg Sandreuter, managing partner with HM Partners, said in a statement. "Companies are looking for high-quality industrial space in premium locations like this, with multiple access points to the exponential growth in the Triangle."
Building one is at 5100 Jones Sausage Road and has 150,509 square feet available. It totals 280,147 square feet. Beacon Partners Partner Tim Robertson said the company is doing a spec upfit of a 2,123-square-foot office space.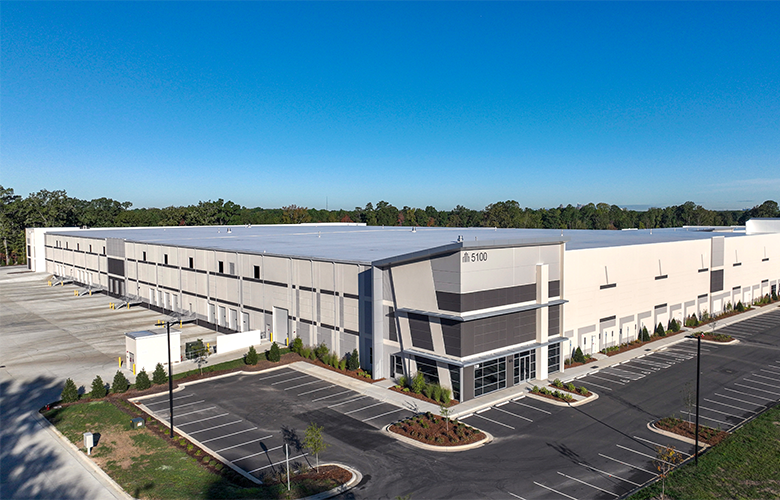 When complete, Beacon Commerce Park will total 631,000 square feet of industrial space for distribution and manufacturing companies. The buildings have 30- to 36-foot ceilings and full concrete truck courts. The three buildings sit on 48 acres across Jones Sausage Road from the huge Amazon (Nasdaq: AMZNO distribution center in Garner.
That area, near White Oak Crossing, has become a major attraction for distributors with Amazon and Pepsi (Nasdaq: PEP) both having facilities there.
"We were a little pioneering when we started Beacon Commerce Park, but now with what we've done here and then what Eastgate 540 [industrial park] has had, and then what they're doing on the Bagwell site [industrial property] across and the Garner 70 stuff that Neyer did [Garner Business Park 70], it's established it as a distribution location." Robertson said.
Bill Sandridge and Al Williams of JLL represented Alcami. Al Williams represented the undisclosed tenant in building three as well as CED, along with Ricky Spinale and Matt Winters of JLL. Lee Clyburn and Austin Nagy with CBRE | Raleigh represented the undisclosed tenant in building one. Ann Stewart Patterson and Austin Nagy with CBRE | Raleigh represented the landlord in each transaction.
Beacon Partners is a Carolinas-based commercial real estate firm specializing in development, acquisition, leasing and management of office and industrial properties. The company leases, owns or manages more than 14.5 million square feet of industrial, office and mixed-use space in the Carolinas.
HM Partners is a privately held commercial real estate investment and development company with a focus on high-quality properties in the Triangle.